St Peter's to St Paul's 2012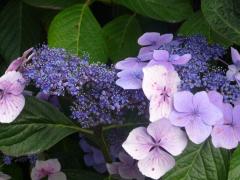 29th Aug 2012




Tis it!



We've come, we've seen - and we have to go home tomorrow. Cornwall was a very nice last stop. The weather has been one day wet, one day dry, always windy. The Cornish must have an inferiority complex or want to distinguish themselves from the rest of England, this side of the dividing line, the river Tamar: everything we take into our mouths seem to have a 'made in Cornwall' sticker, even the water! The clotted cream is very good. St Michael's Mount, Mousehole and St Ives were delightful.
We are a perfectly good (enough) couple who now want to return to Oz, after almost 6 months away, and start the next, or last, stage of our life together. We leave tomorrow morning on a train to London Paddington, then out to Heathrow (pack our bikes etc) and a Singapore Airlines flight tomorrow night. We arrive home early Saturday morning. Peter goes straight into a World Dietetics Congress in Sydney and a conference following in Cairns, and I have a client on Thursday, and a Court appearance the following week, as a witness. My first stop on Monday will be Campos coffee for a flat white! It looks like I have already sold my office to a fellow therapist, before I land back, so the next step is the sale of our unit and trips to Canberra to prepare the way.............Peter may want to continue working, but I am ready to do other things, as well as (perhaps) a small number of clients.



Diary Photos
---