2017WillardWandering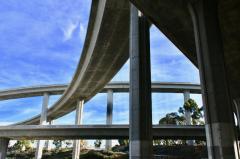 22nd Nov 2017
Our Highlights
We spent this last day near the LA airport at Venice Beach and Santa Monica (11km walking before the long trip home, leaving at 10:55 tonight). The former is pretty tacky on the beach itself, but there is a very cute area of Venice Canals back from the beachfront which are a quiet and delightfully secluded place - see Geoff's photos. The canals appear to be very shallow, but still look nice (is that a metaphor of American life?)
Santa Monica is more upmarket but with the same very wide beach, without any discernable surf today. We asked a waiter if that was normal and he said they do get some waves for surfing at other times.
So after 3 months away what have been the highlights? Here is our list:
Best large city: Chicago (Safest: Toronto)
Best small town: Delft
Best retreat: Papa Westray
Best seaside village: Morro Bay
Best meal: The Ledbury (London)
Best concert: Boston Symphony
Best opera: Boheme at The Met (NY)
Best musical: Miss Saigon (NY)
Best theatre: Oslo (London)
Best scenery: Niagara Falls
Best university campus: Brown (Providence)
Best public library: Boston
Best public transport: Los Angeles
Best coffee: Dublin
Best art gallery: Chicago (closely followed by Boston, Toronto and Dublin)
Best airport: Billy Bishop at Toronto
Best architecture: The Clark art gallery at Williamstown and the Disney Concert Hall in LA
Best cruise: the islands off Portland (Maine)
Best train ride: Santa Barbara to LA
Best plane flight: Westray to Papay
Best AirB&B: Delft (+ Providence)
Best B&B: Williamstown
Best guided tours: Toronto and Belfast
Best Halloween experience: Brooklyn
Best art experience: virtual reality at MIT
Best walk: Walden Pond
Best Fall colours: Stowe
Best street strolling: Portland
Best breakfast: Tinahelly B&B
However, after all that, we still call Australia home and wouldn't choose to live anywhere else. In fact Geoff had said he will never travel outside of Australia again. After a while all large cities tend to be similar. We have been lucky to be able to travel to lots of beautiful places, but perhaps we can learn to be content with more virtual experiences in the future.
Diary Photos
---