B1 Adventures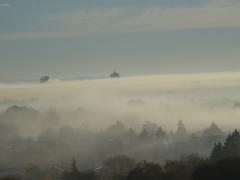 12th May 2014 - New Zealand 2014
Last Day in Christchurch
After a early morning walk it was off to meet my cousins in town for a coffee at Ballantynes (NZ David Jones!). After coffee Lesley (cousin) and I wandered around the city.
First we visited the Container shops. The containers were set up after the quake so that the business could open up again. The area is really cool! The opinion is divided around whether they should be a permanent fixture. I think that they should!
We then went over to New Regent Street which is a mall of small wooden shops of spanish architecture which was first opened of 1932. It was reopened in April last year.
You can't come to Christchurch without having a tram ride although it doesn't go very far at the moment.
The day was completed by a lovely evening meal of NZ salmon and home grown baked potatoes which was washed down by a NZ reisling. Life is good!
Diary Photos
---