New Zealand Adventure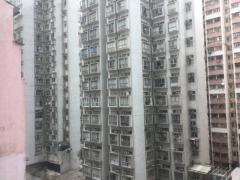 6th Mar 2018
DAY 5 Trip to Aberdeen fishing village
Packed up and checked out. We discovered last night that there is a new MTR train line under The Peak, to Southern Horizons which is a huge new development on the south coast of the Island, and that we could get to Aberdeen on it, instead of a bus.
Aberdeen Harbour is a Monsoon Shelter for boats and was based on Aberdeen Scotland, although it is hard to see any similarity. Now surrounded by skyscrapers and with expensive boats sharing the harbour. There were old sampans and fishing vessels and a stroll along the quayside showed that fishing hauls are stil landed there. We were going to have lunch on the largest floating restaurant in the world which is moored just along from the quayside but we had too much time to kill as we wanted to have a late lunch before heading for the airport. So we strolled back and caught the train back to our hotel stop.We then had a wander around Hong Kong University which includes some fine colonial buildings. We then search for a Chinese restaurant in Queens Road near our hotel but couldn't locate it so went to a westernised restaurant instead (charged £6 for a bottle of water!) before going back to the hotel to change. Had a very chatty Chinese limo driver on way to airport. He was born in Tunbridge Wells and his English was excellent. Exact opposite of the very old Chinese man who brought us from the airport to the hotel. He didn't utter a word and Bernard thought he saw him take his teeth out and wrap them up!
Checked in and waiting for flight now...........
Diary Photos
6th Mar 2018 Our view from bedroom at hotel
---
6th Mar 2018 Trisha admiring view from window in HK
---
6th Mar 2018 Temple in Aberdeen HK
---
6th Mar 2018 Sampans at Aberdeen Harbour
---
6th Mar 2018 Aberdeen Harbour - old and new
---