Beyond My Comfort Zone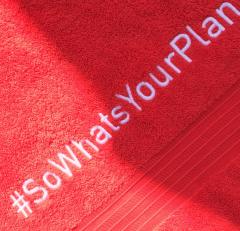 29th Oct 2017
Last Day in Dubai
No Alarm - but no lie-in
Having real trouble sleeping, my throat is getting worse and my ears hurt - it turns out servers of the others in the group are also unwell!!
When I finally dragged myself out of bed I dosed myself up - I just have today then it home - I am so ready to go home.
I thought I would spend the morning up by the roof pool - no chance every bed had a 'towel' reserving it!!! - tried getting the free shuttle bus to the beach - no chance you have to book a day in advance!! So got a taxi - the driver made me laugh - he wanted me to bring him to England as my driver!!! He dropped me off at a nice beach - it was lovely- normally I am happy to lay on the beach but not feeling great so wanted to relax for a few hours on a sun bed under an umbrella - cost me over 20 quid !! But it was nice to have a bit of a relax and a swim ( the sea was glorious)
Come 2pm got a taxi back ready to meet my guide. When I got back to my room got a call from my guide to say was it OK to bring his wife along - 'OKAY' !!!
Anyway met them both in reception, Sam & Daria - both turned out to be lovely ( mind you I am paying for their time!!) he told me the plan - it would be about 5 hours and he would show me as much as possible. So off to his car - (nice and air conditioned)
First off to the monorail to Atlantis - it was great he knew exactly where to stand so I got the prime front seat (!) and it was great to get a birds eye view - he was pointing out all the landmarks and even David Beckham's villa !!! We had a stroll by the gulf sea and viewed the hotel from afar - the top suite apparently costs £24 k per night ( that does include breakfast!!!)
Then we went to the marina to get an hours boat ride and see the sun set - again he sorted it all out and I had a running commentary of every building, it was fascinating and the wealth is unbelievable. Got talking to an english couple who where off to Australia - they thought my guide was great and have booked him for their return leg!!
We went to the world biggest shopping mall - The Dubai Mall, I wanted to see the Aquarium and the Dubai water Fountains- OMG - unbelievable. I had been told about the aquarium but it is jaw dropping and until you actually see it you can't believe this is actually in the middle of a shopping mall. I could not believe the number of different species, including sharks and rays - would have loved to have spent more time there. There are apparently over 1500 stores over 4 floors - the guide did tell me it was a very expensive place to shop - good job I did not have more time because I think I could have done some serious damage to my credit card there!
Then I went to the water fountain- again he knew exactly where I should stand to get the best view - it only lasts about 5 minutes but it was amazing - loved it!!
More driving about then he told me my hotel was opposite another shopping mall that had an indoor ski slope- I asked him to drop me off there ( he did and showed me what exit I needed to get back to my hotel). Again this was huge - and yes there is a ski slope - you can ski, snowboard, toboggan and meet penguins - did not have time to go in but looked good fun.
Then back to my hotel - am absolutely exhausted and not had anything to eat - had a bit of trouble finding my way back but went in a local store and they pointed me in the right direction. Ordered room service (did not fancy going down for dinner on my own!) which was not good - it looked and tasted like airline food!!
Home tomorrow being picked up at 8.45 for a mid day flight.
Diary Photos
---