Dora The Explorer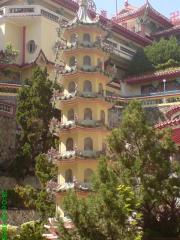 29th Oct 2006




Back In KL



So the trip back from Penang to KL wasnt how I'd anticipated spending my birthday. I had visions of cold beers at a bar full of ex-pats... you'd have thought that I would have learned that things take a little longer over here. Av.time 7 hours this time, with antartic temperatures within the bus and no reading light...hence the ribena toy thiny which was free with a bottle. This came in very handy to while away the hours.

Further accompanied by a old dude who was extremely tom dick and possibly had TB -he should not have been travelling and was prob better placed in a hospital. He proceeded to cough his guts up for the entire journey and was draped in a white towel saturated with Vicks. His wife was not the compassionate kind- maybe she was enjoying it? Anyway what worries me is that I've not been vaccinated for TB- so watch this space!!!!


Arriving back at midnight we quickly went for a mutton curry -in my case, Yvette sticks to the 'rice and peas'. No beer and a noisy night at the hostel with the chant 'Scarborough, Scarborough' coming through the windows.

Today we've been to the Petronas Towers - but we couldnt get in as chock-a-bloc so had to make do with taking photos instead. This was followed by a quick tour of the botanical gardens and mooch around the designer stores as replacement ..... Louise - you are travelling - what possible need do you have for those reduced orange Bally platforms and Maxmara wrap dress. It was a close call and only saved by the 1st caffeine fix of the day.



Diary Photos
---