Go Hard or Go Home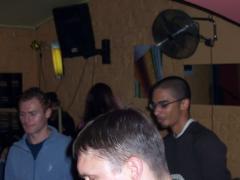 18th Nov 2006




What Kemley Did Next...



Well after New Zealand I returned to my new found home Melbourne to say goodbye to the Greenhouse and the last remnants of the gang. Off on a non-stop eating tour of Singapore, stuffing my face with chinese, indian and McDonald's (strictly singaporean macca's obviously). Then off to Dubai where i was stupidly low on cash to enjoy the 40 degree heat!

Then i got home and the reality of the real world struck me quite harshly, spent the majority of the english 'summer' looking for a job....got one in internet marketing as a 'search executive' (such a wanker-ish sounding name huh?).



Diary Photos
---