Peter & Joan's Adventures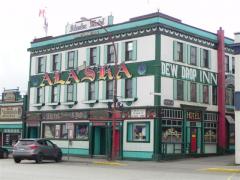 27th Apr 2012 - 5th May 2012 - Canadian Secondment 2012/13/14




Settling into Tumbler Ridge



We have arrived and settled into Tumbler Ridge. Sorry a little slow kicking off this blog but this is the first chance I have had to do it. In short we finished packing the Bouldy house up Wednesday morning, then drove to Brisbane. Spent Thursday running around Brisbane tidying up loose ends. Friday we had an uneventful flight Bris - Syd - Vancouver - Fort St John. Bella (the dog) had a compulsory comfort stop in Vancouver and finally caught up with us and we headed for Tumbler Ridge Saturday afternoon. Anglo have put us into an apartment for now. The landscape looks very dead at present but being spring all the trees are budding and expect they will burst any day now and all including the grass will turn green. It is not that cold at present (0 - 10 deg C) and although we are still getting some snow at the mine Tumbler Ridge is fine with blue skies. I started work at Trend Mine last Monday and week was a complete blur. Some interesting challenges ahead over the coming weeks. Joan was busy organising our new life - bank accounts, post box, telephones etc. Yesterday we headed to Dawson Creek to do a big shopping and start the fun process of car hunting. Spent plenty of money but no car yet. More of the same next weekend. Anyway will endeavor to update this periodically and share our adventures with you. Stay safe and please do stay in touch.



Diary Photos
---