STILL DREAMING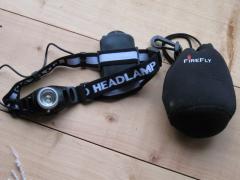 13th May 2012
NZ Mothers Day 2012
Mothers Day---New Zealand 2012

Yes, we are always the predictable, never deviate from the normal type of couple----- NOT !!!!
Mothers Day should not be any different. What did we do? Go out to dinner at a nice restaurant? NO Give small presents to Mary? Yes She got a nice new waterproof Fire Fly H-7 LED headlamp. How do we try them out, CAVING of course.

The Waipu Caves are 1 1/2 hour drive from our house. Located just south of Whangarei Mary packs a picnic lunch and we are off for a fun day, away from house projects for a change.
Upon arrival at the cave we eat our lunch on the ground chatting with a German tourist that is looking for his 2 lost lady friends. They show up shortly, so all is fine.
The cave entrance is only 100 mtrs. from the car park. We enter wearing our gum boots as the water is not deep. Well most of the places that is. Our new headlamps really do the trick. I have purchased two lamps. Mary has the H-7 which puts out 180 lumen of light. I have the H-5 which is rated at 120 lumen. Great side by side test. Mary's H-7 lamp is head and shoulders better than my H-5. Guess that is what you get when you double the price.
We venture further in. Really cool, you can not get lost in this cave because there is shallow river running through it. We proceed, sometimes in the water other times on the slippery mud banks. I am ahead and can hear the sound of rapids. This could be a real O'shit so better be cautious. It turns out to only be a short rapids and not even over our gum boots. Along the way we turn off our lamps frequently and the cave roof lights up with hundreds of twinkling stars. Actually they are glow worms, but they sure look like little bright stars. Many of the stalactite's look like they are covered with gold flecks as they shine so brightly in the light of the torch.
After about a half hour we reach an area where the water is definitely over gum boot depth so we turn back. Our new head torches, as they are called down here, are a resounding success. Next time we come we will be wearing our wet suits and booties so we can explore further into the cave without concern for getting wet & cold. There are also the three Abby caves, close to Whangarei, to be explored. These caves have waist deep water, in places, so the wetsuits will be a must for the water is pretty cold.

On the way back home Mary drives and I play road map reader. We have a new app for the I-pad but the learning curve for me is about straight up so I resort to our, very detailed, NZ road atlas. The back roads are many & lots of them are dead end so it requires a constant finger on the map with Mary reading every road that we pass so I can keep track of our exact position. This may take longer and even be further but it is a fun activity & keeps the map skills up to speed. We do have a talking GPS which we could use but we are in no hurry and makes for an enjoyable journey back home.
We shall return------ to be continued mates.
Diary Photos
13th May 2012 Head-torch
The Fire-fly head-torch is waterproof. Not for diving but at least it can stand a splash of a stroll in the rain. Try that with a Petzl and it will be 50 down the drain in a matter of seconds. YES, this is the voice of experience talking!
---