Met Gidsie op stap.....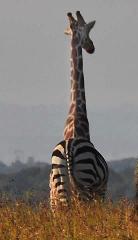 26th Feb 2013




Schiphol



Pfffff, dat was een beetje schrikken! Ik had mijn ticket omgeboekt (om langer in Namibië te kunnen blijven). Nou was mijn boeking wel voor elkaar maar mijn eticket niet... Na over en weer een aantal telefoontjes gelukkig nu wel en zelfs nog op beide vluchten een raamplaats kunnen bemachtigen. Zit nu vlak bij de gate, maar heb nog een uur. Dus een glaasje rode wijn en zo dadelijk nog een sigaretje. Let the journey begin!!!



Diary Photos
26th Feb 2013 Girabra? Zeraffe?
Ben benieuwd of ik deze ook ga zien.....
---