Sailng on Windwanderer.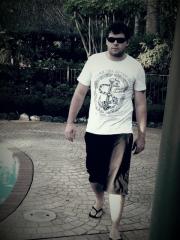 25th Jul 2013




Thursday 25th July 2013



Thursday 25th July 2013

Today has been very hard, and it's not over yet.

As any mum out there will understand, when your child is not well all you want to do is be there with them.

Tim my baby, yes you may almost be 21 but you are still my baby boy to me.
He has had his 2nd eye op today back in Aus.

Long story short, he found out he has a disease in his eyes, not long after we had left Australia, I so wanted to fly back home then and there, but he assured me he would be ok.

Several months ok he had his first op on his good eye, to slow down the process of it getting any worse, this took a lot longer than expected to heal and he had poor eye site for awhile, but now that is fully healed, it was time for the big op.

Today he is having a Cornea transplant.

Now this has been a big worry, yes I know they do them all the time, but when it's your own child it makes it so much worse.
He has assured me he will be alright, as I have wanted to fly home, to be there for him, but at least I had comfort in knowing that his girlfriend Tiarna, his dad and sisters are all there for him.

The op was schedule for about nine in the morning, so all day I have been worried, and I just hate the time difference, I have been checking facebook and emails all day, waiting for news.

It was supposed to be about an hour and a half op, so after about that time, I started messaging, to see how it was going, he had gone in later than expected, so i had a bit longer to wait.

I left it for awhile than the messages flew back and forward.

The eye op went well as far as they know at his stage, but my boy not so well.

He vomited while he was being operated on which resulted in a rush to emergency, to have his lungs drained, his oxygen level had dropped 85%, as you can imagine I was so ready to jump on a plane home.

I know I almost sent my girls and Tiarna around the bend with messages back and forth, but thanks guys for trying to calm me down some, it did help a little bit, although I do know you were trying not to say too much to make me worry even more than I was, I love you guys. xxx

They now think he may have pneumonia and are keeping him in hospital over night to keep a close eye on him.

After a very late phone call to my mum, it was about one in the morning here, I feel a little bit better, see it does not matter how old you are you always need your Mum when things go wrong, it just breaks my heart that I can't be there with my boy.

And the worry continues.

Well tomorrow is another day.



Diary Photos
25th Jul 2013 Image
My boy.
---