Sailng on Windwanderer.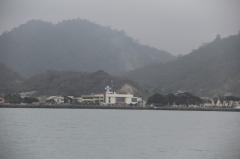 16th Aug 2013
Friday 16th August 2013
Friday 16th August 2013
Well we slept the sleep of the dead, man it was so good to sleep in your own cabin.
But we were up bright and early, ready for a full on day.
We meet so many people yesterday, mainly other cruisers and some locals, one in particular was a guy called Alan.
He was actually the guy we talked to on the radio yesterday, by the sound of him we thought he had been here for years, but found out he has only been here 4 weeks, he seemed like he knew everyone.
That's just how it is here, they are all so friendly, and everyone wants to help, locals and all.
You never get the feeling that they are trying to rip you off, they just do what they have to do, when you ask how much, they kinda look very uncomfortable, and its always such a fair price or way too cheap.
Anyway Alan knew I lot of the locals and said don't worry he will organise it, he comes with a guy, early in the morning and gets to work.
So first on the list was, the water maker, The Captain explains what is wrong they open all the doors get tools ready, turn it on and it works perfectly....hahaha that one was an easy fix.
So they discuss all the other stuff that needs fixing, before we know it we have, two local guys out here cleaning the bottom of the boat.
This was one thing The Captain was going to do as well, as we were getting a lot growth, and it slows the boat down a lot, so they both clean it for a very low price.
Then they take the bracket that fell off the stay sail, to get welded, also they arranged to come back in the afternoon and get us fuel.
Now the fuel here is so cheap, if your a local, if not, it's a lot more expensive, and it's very hard to buy.
So late in the afternoon they come back and load up with our jerry cans, they had some of their own as well, they did three trips as we needed 180 litres, now wait for it, it cost us, 36c a litre, can you believe it, and the locals pay about 23c a litre, it's crazy cheap.
They bring back the bracket as well and we notice another crack in it so they take that back to be welded again as well.
Meanwhile Alan, Aristio, and The Captain, decide to fix the bilge pump, this has been a pain for us for a long time, sometimes it works, sometimes it doesn't , we actually had to manually pump it out once out at sea a few days ago.
Before this they did a complete oil change to the engines.
So getting back to the bilge pump, this ended up taking hours and hours, as nothing seemed to be working, Alan had this you beaut tool that The Captain drooled over, it's a handheld device that you touch on a wire and it tells you if there is current in it or not, Alan was lucky to take it back with him I tell you.
In the end it ended up being the bilge pump itself that was broken a brand new one at that, lucky we had a spare.
So Aristio climbs down into the bilge, now so far no one we have had on this boat could fit down there serious it is such a little space, but he is a little guy, and we were actually all a bit surprised that he could fit.
They changed pumps and all is up running again.
Then The Captain gets onto removing brackets off the two masts, and me well has per normal I cleaned.
I also had to dry out a few lockers once again as we still have leaks, and basically just got everything organised for the next leg.
The Captain, had to go ashore, to the office, and do some stuff, and of cause the guys came while he was not here, with the first lot of fuel, and wanted to put it in, now we have two inlets tank filler, thingy one is for water and one for diesel, on each side of the boat on deck, they each go to two tanks, two diesel two water, again on both sides, and you have to switch tanks inside.
Now I really did not want them to do this till he was here, but the language barrier is so bad, and our tanks are really weird, they somehow, and for the life of us we can not work out, they gravity feed each other, even when there is no way it can possibly happen, just another strange thing about this boat.
So I had no idea how much was in the first tank, so me with a lot of charades and a Spanish dictionary trying to explain this to them, in the end one of the guys goes to look for The Captain,and comes back and says no worries, he says this all the time, so we think its ok, I was not so sure.
They are up to the sixth jug and I'm freaking out, almost having a stoke, thinking I should just get them to take me ashore and I will go find The Captain, and ask him myself.
Well he finally comes back and I'm almost yelling at him, half way here, with images of the bilge filling up with diesel, and in about two minutes flat he has them stopping, so he can switch tanks.
I don't know what he said but they sure seemed to understand him better than me, maybe it's a guy thing and they just thought I knew nothing.
So it's almost 7pm by the time they finished and we had arranged to meet up with Alan on shore to buy him a few drinks, as a thank you, at 6pm.
Lucky he was still there, we eventually ended up with a crowd at the table with some of the other cruisers, and we all had a really good night, although a bit too much wine, on my part.
Believe me it was only about three glasses but when you have not had any alcohol in almost two weeks it goes to your head, very fast, but at least it was a good night.
Well tomorrow is another day.
Diary Photos
---