Sailng on Windwanderer.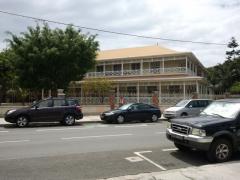 23rd Nov 2013
Saturday 23rd November 2013
Saturday 23rd November 2013.
Well another hectic day.
Once again we were up early and running, we had to have the car back by 10.30am and we still needed to do a few more things.
First off was finding a beach so I can add sand from here to my collection, than back to a supermarket to pick up a roast.
The one thing we noticed yesterday at the supermarket was how clean and fresh the meat products look, this is the first time in almost a year that it has looked appealing.
I myself have not had any real meat for well over 12months and as we can't keep any meat in the freezers we decided to cook a roast and have ourselves a nice backed dinner and the leftover meat can be used in many dishes later.
Now the big problem was trying to work out the right meat when it's all in French and the butcher people cannot speak English, it was quite funny listening to The Captain, mooing like a cow and such...haha
Eventually they told us it was lamb, which was great, only to hunt The Captain down and tell him, they made a mistake and it was a little cow, Veal...haha
I'm not one who normally likes Veal but I have to say after finding a nice recipe on google and adding my own input on it, it tasted great, even if it felt like I was cooking it all day.
We also had a wander around a local market here at the marina with a lot of fresh fruit and veges and clothes and stuff, Bek you thought the one in Fiji was great you should have seen this one triple the size, but very expensive, actually everything here is expensive, the prices are crazy.
So another tiring day with a big clean up, a huge wash and installing the new AIS which is not working either, we settled in to a nice baked dinner and a restful night.
Well tomorrow is another day.
Diary Photos
23rd Nov 2013 No Title
Sights around town
---