Dora The Explorer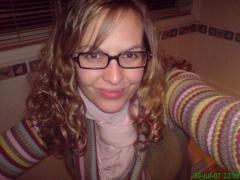 31st Jul 2007 - 11th Aug 2007




Cairns..or should I be in Cannes!



So I've made it through my first week in Cairns! Hurrah-it's been a tough one where my stress levels have been through the roof and more. Arrived in Cairns on Tuesday 31st July where I had booked myself into the newest backpackers called Gilligan's- a hybrid mix of 18 year old p@ssheads and 67 year old alcoholic grannies. I was sharing a 4 bed dorm with, amongst others 'Patricia' the latter – a widower who had decided to go travelling much against the wishes of her children & grandchildren. I mad her cry twice which was nice, unintentional on my part but once when enquiring to her late husband and her best friend who had died whilst she was travelling. She was certainly a game old girl and liked nothing better than to down her sorrows in a bottle of chardonnay every evening which made her snoring worse than any man I've ever met!

Along with the MTV-like pool parties the hostel hosted very few evenings immediately below our balcony ear-plugs became my saviour through the first few days. My new boss is an eccentric who I believe to be associated to the 'finks' motorcycle gang (east coast) with friends in many subterranean places. He is an accomplished photographer who has worked with Ron & Valerie Taylor (Great White campaigners) and various other influential underwater photographers and shark specialists. Scubapix logo is indeed a scuba diver holding a camera with a shark swimming through his legs… the walls of his shop are covered with photographs of tiger sharks and divers -my god am I in heaven?

However much in awe of him I am I am not being paid at the moment which is a little trite but I am learning that to train with such a person comes at a price until he thinks you are ready to take photographs of a professional standard. There were A4 flyers around the hostel offering $200 for the top prize in the local wet t-shirt competition…its tempting! My work entails going out on the day boat with tourists and spending hours in the water trying to capture fab shots of them and fish, quite a difficult job to do it seems. My arms are constantly aching from swimming around with heavy camera housing & chasing after divers. I am using a Nikon D100 with housing & strobes so great for me to take shots. It's mentally & physically exhausting as not only are you trying to locate divers under water you are constantly thinking about the shots & settings on the camera. You are literally on your own in the water so it requires very safe & careful planning regards your dive profiles. Last week was a shock to the system and my body went into carbohydrate craving as my muscles were aching so much- luckily for me the lunch on board consists of crab- rich lasagne which has seen me piling my plate high.. This has to stop soon as my new wetsuit won't look as dashing as it should! I am covered in bruises from the cylinders & falling over during high winds on the boat and all my lovely long nails have all chipped off. Diving is not glamorous. As I was stepping onto the boat the other day from a dive a little girl said ' Look Mummy that girl has blood & snot hanging from her nose'.

It was fate that I bumped into Cara (from Lady Elliot) the first night in a bar that had been holidaying with her boyfriend who had gone back to Thailand a few weeks ago. I have spent every waking minute with her and will miss her when she heads back to him next week. She stopped me getting the first plane back to Melbourne in the early stages and has packed my bag and made my sandwiches every day last week. We have laughed so much at each others misfortune that I am glad that the British sense of humour never fails.

I have now moved into Cairns Girl Hostel which is not full of militant lesbians much as I thought might have been the case. ItÂ's quiet and there are no pissed blokes to annoy the hell out of me which is very important in regards to work. Now that I have got through the first week I am now starting to look for shared accommodation which hopefully I will have nailed by next week. ItÂ's boiling here and when you are not in the water you realise how hot it isÂ…however I canÂ't say goodbye to my long boots or cream mohair cardigan yet!



Diary Photos
---