Sailng on Windwanderer.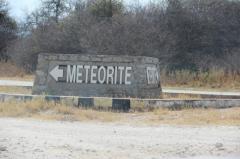 30th Oct 2015
Day 1 Back in Namibia 30/10/15
Day 1
Friday 30/10/2015
Well are we tired or what, after over 22 hours of travelling we finally made it back to Namibia.
As we were waiting in line to go through customs, we noticed some commotion going on, there were these three guys standing there all getting there photos taken, now they looked like local hoods, I tell you.
Almost every airport staff member was there taking pics, The Captain and myself just looked at each other and said they must be celebrates of some kind, we were too tired to really care, but did enjoy watching it all going down, as we had a long wait, three planes had landed at the same time and they were taking ages to process us all.
We eventually get through, get up to the counter where we hope our car hire is ready right at that moment there was screaming, cheering camera flashes going off all over the place.
Well it got the better of us and we asked who it was, it was Boyz 11 men, the American rapper band.
Well we actually shared the plane with celebrities and didn't even know, I must say I have heard their name before, but we did have to go online and actually work out who they were, I think we are getting old..haha
We drive out of the Airport, and the first sign we see is a warthog sign...haha I love Africa and their weird road signs and if on cue there was one standing on the side of the road, he had to be the biggest we have ever seen, I so wanted to take a pic, but it was dark and I felt a little upset that I couldn't, little did we know it would be the first of many sightings and one that we will never forget in a hurry.
So without our Garmin to guide us, (yeah I could not find it and was worried I left it back in Aus), we finally found the b&b we stayed at last time, we had contacted them before we left to book a room. ( I did eventually find the Garmin in one of our bags the following day)
It was the same as last time the people are so friendly and they remembered us, we slept like you would not believe and had a lovely catch up with them in the morning.
We had a chat with them about where we wanted to go and see, and they said you can't do all that in one week, huh they don't know us, we can cross oceans and countries in a week easy.
So off we set our first stop on our list was a meteorite, this is supposed to be the biggest one still in tact that has landed on this planet of ours.
I never realised it was going to take hours and hours to get there, and it's so hot and dry, serious it's way worse than last time, I guess it is almost summer here, but it's unbelievable, the air is so dry it just sucks all the moisture out of you, give me the ocean any day.
We eventually find this rock, it's actually called the Hoba meteorite, after driving on dirt roads for hours, we get there get out of the car, and get hit by a heat that just took our breath away, but like good little tourists, we get out pay our entry (I think about $6 Aussie dollars) and go walk up and see it.
It was something to see, it was not as big as I had thought but in all fairness a lot of it was still buried underneath.
The story goes that a local farmer found it on his property when he was ploughing the land, his plough hit a rock that sounded very metallic, he stopped and had a look decided it was worth investigating some more and chipped off some and sent it to a local university to see what it was, where they confirmed that is was actually a meteorite
It weighs over 60 tons.
He ended up giving the piece of land to the Government, so they could study it and now it's on the trust for all to see.
It was quite strange to see and you could imagine what effects it would of had on the surrounding area when it hit, ( maybe that's why it's so barren and dry here.) it's dated at hitting around 30,000 to 50,000 years ago.
What we did notice was that is was not as hot as the surrounding rocks, they were so hot you could not touch them, but although it was warm to touch you could rest your hand on it easily, strange.
It's made up of iron and nickel and you could see the metal in it easily, and of cause I so wanted a piece of it to take home but we would of needed something very strong to cut it with, it's a pity cause I really wanted a piece, you could see a lot of attempts had been made over the years to do just this but I don't think many were successful.
So off we go to our next stop, Etosha pan game reserve, this is a well know game reserve and is suppose to be really good.
As we were driving there I read up about it and it says you need to be in the gates no later than 7pm and staying at one of the resorts as there is no driving around after that.
We eventually get to the gates at around 6pm and decide to find a place to stay, for the night and drive around the game park the following day.
It only cost around $17 Aussie to go in for the day, crazy hey, you can go in at 6am when the gates open you drive around in your own vehicle and must be out by 7pm when the gates close.
So as per usual we never book ahead cause we never know where we will be and always leave it to the last minute to book a place.
After a million phone calls there is only one place that has a vacancy but it's a bit pricey.
So the 2nd call back to them to book the room they ask where we are and she said it's too late, we ask why, she said they were actually inside the game park but we would not make it through the gates on time.
Well they don't know us, we turned the car around, and took off, dodging Wart hogs that decided the road was a fantastic place to be on dusk, we fly up to the gate with 2 minutes to spare.
Now the lady on duty was a Sargent major with a bad attitude, no way in hell would she let us in, but in the end she threw the papers at us, and said just go go.
Haha we were in did not pay a thing, just took off, the lodge was just 10 kms away.
We made it there with no worries book our room and then breathed...haha
It was a fantastic spot, we settled into a lovely air conditioned room thank god, and went and had ourselves some dinner, than wondered over to the waterhole where we sat for an hour or so and watched a giraffe come in to have a drink.
Tiredness overtook and we wandered back to our room, I was a bit nervous walking back as I was so not sure how well this place was fenced in, but we made it back fine and had no close encounters with any wild beasts.
Well tomorrow is another day.
Diary Photos
30th Oct 2015 Image
No Description
---
30th Oct 2015 Image
No Description
---
30th Oct 2015 Image
No Description
---
30th Oct 2015 Image
No Description
---
30th Oct 2015 Image
No Description
---
30th Oct 2015 Image
No Description
---
30th Oct 2015 Image
No Description
---
30th Oct 2015 Image
No Description
---
30th Oct 2015 Image
No Description
---
30th Oct 2015 Our room for the night.
No Description
---
30th Oct 2015 Image
No Description
---
30th Oct 2015 Image
No Description
---
30th Oct 2015 Image
No Description
---
30th Oct 2015 Image
No Description
---
30th Oct 2015 Image
No Description
---