Sailng on Windwanderer.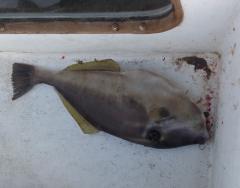 19th Dec 2015
St Helena Saturday 19th and Sunday 29th December 2015
St Helena Saturday 19th and Sunday 20th December 2015
Well the last two days have been quiet and we have not ventured ashore at all.
We decided to spend a few days just resting as every time we go ashore it cost us heaps of money so yeah it was good for the purse strings as well.
My first mission for the day was to find our Christmas tree, I had made one several years ago, but do you think I can find that special safe place.
Nope it is nowhere to be found, but I did find our missing log book.
This book we discovered was lost the first day out at sea, and did we search for it? man I pulled the boat apart every few days looking.
The Captain had been writing in this book since day one of us owning the boat, so of cause it was me who lost it, even though I blamed him, although this was never voiced, truth be told I'm the one who cleans and organises everything, so it was most likely me.
Well the mystery was solved, we have a Built in kinda box that holds the chart plotter in place in the cockpit, well it suppose to be built in, we soon discovered in big seas it's not so built in, it moves around a lot, I have a little wedge of timber in one corner, and this helps sometimes for it to stay in place.
Now I knew the Christmas tree would not be behind this, but I was also keeping an eye out for that damn log book as well, and Yeap I decided to pull this box out, even though The Captain had said there was no way it could get behind there and low and behold, there it was, and the Christmas tree? Well I'm still looking.
There are only two other cruisers here at the moment, and one couple that we have chatted to several times on the radio, decided today was a good day to meet up for a chat and a few drinks, they came over to our boat and we spent I lovely afternoon, swapping boat and adventure stories.
They had been to a lot of places we hadn't and vice a versa, so it was very interesting, it also turned out that they had met Liz in Luderitz and also meet up with Marcie and David from nine of cups, it really is a small world this cruising community.
Sunday was a really lazy day, we did not do much at all, I even had a few nana naps, I guess all these adventures take their toll and I was really washed out.
But in the afternoon I decided it was time to do a bit of fishing, I made a dough with some added tuna and sat in the side of the deck, line in the water and just taking in the sights.
I was also looking out for whale sharks apparently this is the time of year that they come in and we were told they should be here any day.
It did not take long for fish to turn up and I almost landed two, after changing my rigging several times, No matter what I could not catch one, thoughts were going around and I even thought of getting the Speargun out and just shooting one.
Serious they were just there at my feet.
Finally I landed one, it was a beauty, about 20 inches in length, and on the tiniest hook.
But we had no idea what it was and if you can eat it, to me it looked like what we call back on oz, a leather jacket on steroids, but it had a very small mouth and big teeth.
We have a small chart on my iPad but it looked like none of them, so I ended up cutting some of it up for bait and throwing the rest over board for the other fish to eat.
I did take a picture of it and when we get to shore again I will try and look it up on the net.
Well tomorrow us another day.
Diary Photos
19th Dec 2015 Image
No Description
---
19th Dec 2015 Image
No Description
---
19th Dec 2015 Image
No Description
---