Sailng on Windwanderer.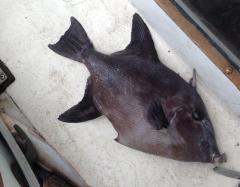 22nd Dec 2015
St Helena Tuesday 22nd December 2015
St Helena Tuesday 22nd December 2015
Today I decided enough was enough, this here vessel of ours needed a clean, I am so sick of all the dust and sand onboard.
So armed with buckets scrubbing brush and cleaning fluids I set out.
I started on the top of the dog house, but soon got tired of pulling up buckets of sea water, as we can't use our fresh water.
The Captain had gone ashore to check emails and such, and I was on a promise that he would see if we could get the seawater pump working when he returned.
I don't think he realised how hard this was going to be.
But eventually after many many hours we had a temporary hook up, the wires run from a switch in the galley towards the back of the boat where there is a pump, the hose is on deck in a locker and it would make life so much easier if I had a hose.
So he ended up running a new electrical wire from the switch to the pump, just along the top if the floor boards, we knew this was a bit basic but hey there were great cheers on board when that water finally flowed out of the hose.
Meanwhile I was scrubbing and cleaning decks and fittings, till late in the afternoon and man I lost count of how many buckets of sea water I brought up.
When we finally got the hose working I then rinsed everything off, it was just fantastic to get the dust and such and have a almost clean deck, I still have a lot more to do but it's a start.
The only problem is now that using salt water cleans everything but leaves a residue of salt.
We are now officially old salts, everything we touch has salt on it, we have salt on our clothes, we are breathing in salt and taste like salt....haha
If it would just rain, I would be one happy chappie.
I finished around 4.30pm and because I was desperate for a shower anyway, I decided to finish off the day with a bit of fishing.
Yesterday I had a great afternoon fishing and I caught at least 20 fish, most were puffer fish and I caught two that kinda looked like a flat head, and one mother of a fish, that was huge and black, we really had no idea what these guys were, and if you could eat them, so I cut some up for bait again and threw the rest away.
So that bait was getting very ripe to say the least, I really needed to use it, I only caught four of these kinda flathead fish today, and kept one for bait, tomorrow I'll go online and see if I can work out what they are.
The RMS came back today as well, we got a bit excited but then realised that they had just came back from Ascension Island so no fresh stuff, but I have enjoyed watching the barges going back and forth and was a bit shocked to see many barges going out to the ship with, 3 containers onboard and guys standing on top of these containers, could you imagine them doing that is Aus....haha
Well tomorrow is another day.
Diary Photos
22nd Dec 2015 Image
No Description
---
22nd Dec 2015 Image
No Description
---
22nd Dec 2015 Image
No Description
---
22nd Dec 2015 Image
Clean deck
---
22nd Dec 2015 Image
Dirty deck
---