Sailng on Windwanderer.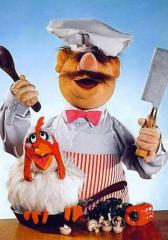 15th Jan 2016
St Helena Friday 15th January 2016
St Helena Friday 15th January 2016
Well today was a shore day, well for a few hours that was.
We decided to get the ferry around midday as we were busy doing stuff in the morning.
This time we had a long wait for the ferry.
We called him up and he said 30mins not the usual 10mins mate. This was Roy we were talking to.
Now Roy is the main one who ignores people, he has the morning shift and starts around 4.30am till about midday, then Alex comes on till about 7pm.
We waited the 30mins and Yeap no ferry, we waited another 30 mins still no ferry, now we are starting to think we have upset the ferryman.
So we give it another 15 mins and call again, this time we get 10mins buddy.
Alex finally comes out and gets us, apologies several times as Roy had not given him the message when they changed over, big relief we did not need to be on the bad books with them.
We did not stay long just the usual hour or so catching up with stuff on the net, some grocery shopping which we managed about a third of the list and than back to the dock.
On our way back to the dock we went in search of Mark who was fixing a few boat bits for us.
We stop into the main building and he is not there, there is always another guy there Michael, so we ask him where Mark is.
Now the Saints have a unique way of talking, they do speak English, but they are very hard to understand, at the best of times, they talk really quick and always drop the last letters of words.
So you have to really listen hard to what they are saying.
Well this guy Michael he wins first prise, as hard as we listen we can not understand him, it does not help that he is missing several teeth, mainly his front teeth.
But he mumbles as well, he reminds me of a cartoon character, I just can't think which one, maybe one of the muppets, maybe the Swedish chef muppet.
We crack up, as we walk down the wharf away from him, talking like Swedish muppet chefs with tears of laughter, hoping we are going in the right direction to find Mark, we really have no idea there is a bit of pointing when he talks so we hope we are heading in the right direction.
Eventually we spot Mark, he hands us back the heat exchanger for the generator and the hose pipe for the water maker.
The Captain ask how much we owe you and he says nothing, seriously who does that, these people amaze us all the time.
The moment we get back on board it's a bit of a hectic rush, as Louis and Betty from Ave Del Mar were coming over for a few drinks.
I had bread rising and needed to pop it in the oven, because it had been sitting out all day and was way overdue for the oven it really turned out flat, it's a new one I have been trying, it's called an Italian flat bread, and that's my story and I'm sticking to it....haha
I also decided to try out my homemade feta cheese on them, this we had tasted a little bit before, but it had been sitting for almost a week now.
And the verdict, well everyone went back for 2nd's and thirds and fourths.
They wanted the recipe on how to make it, so I guess it was a hit.
Well tomorrow is another day.
Diary Photos
15th Jan 2016 Image
No Description
---