Sailng on Windwanderer.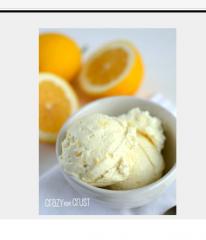 1st Feb 2016
Day 4 Passage to Trinidad Monday 1st February 2016
Day 4 passage to Trinidad Monday 1st feb 2016
11.30pm
Position 12°48'S 010°12'W
Well it's dead calm out here tonight, once again we are doing around 2.5knts and the wind is about 7kts.
We have had quite good winds most of the day, and it even got up to around 17kts and are speed was close to 6.5kts.
It was quite good to be going so well although it was a bit bouncy with a big swell, all was going good until I check the Chart plotter and Yeap we were heading for Brazil again. This is crazy the way we are going it's going to take months to get there.
I was a busy little beaver today, and cooked some bread, some cinnamon scrolls.
Also it's starting to get hot out here we sure are in the tropics, so we have been craving cold stuff.
This has got me experimenting with making ice cream, the other day I made a lemon ice cream which was pretty good, but today was a coffee ice cream, oh man Ben and Jerry eat your heart out.
I really should not make this one again, it was just way too nice.
And our distance for the day 108nm and the generator is working again well sometimes it's just pot luck, sometimes it does sometimes it doesn't.
Well tomorrow is another day.
Diary Photos
1st Feb 2016 Image
No Description
---