Harry and Judy's RV Trip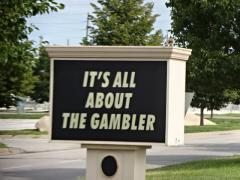 18th Jul 2017 - Summer 2017 Part II
Day 13-July 18, 2017-Sioux Falls, SD baseball
Day 13-July 18, 2017-Sioux Falls, SD, The Sioux Falls Canaries
Drove 175 miles in 3-1/2 hours
Cloudy in the morning, keeping the temp down to 87. A bit sunnier later but not too hot.
The whole trip today was on I-29 North. We found out the game last night ended in the 12th inning 8-4. The Sky Sox got 5 runs in the top of the 12th and the home team Storm Chasers only got one homer in the bottom of the 12th. Maybe we should have stayed but it might have been a downer to see the home team lose. Another boring drive to South Dakota so we started a book on tape.
Got to the campground early, about 2PM, set up, read and relaxed a bit. Nice, quiet, shady sites where we can sit under a tree and get a nice breeze. Baseball game tonight, only 4 miles away at Sioux Falls Stadium, aka, The Birdcage. The Sioux Falls Canaries, who are not affiliated with any major league team vs. The Fargo-Moorehead Redhawks. The canaries mascot is Cagey, a canary, of course. We were here last year and they had another mascot, Wild Bill, a buffalo but I think he got fired. Great seats, nice breeze, maybe even a little bit chilly. But the home team lost 7-4. Cooler on the way home, only 74. Felt great.
Diary Photos
Diary Movies
---