sailingfastforward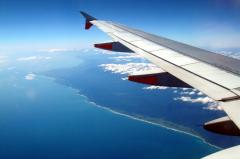 4th Mar 2009 - 19th Mar 2009
New Zealand
Our 6 month visitor visas were due to expire on 1 April, so we booked a (much-anticipated!) camper-van holiday in South Island, New Zealand for 16 days. Re-entry into Australia would reinstate the visas for a further 6 months thereby enabling us to stay until we departed for Indonesia at the end of July. I hauled out and washed all our winter gear… we'd be arriving at the beginning of autumn, so the days would still be warm, but the evenings were going to be cold.
NEW ZEALAND OVERVIEW
New Zealand is a unique land of breathtaking scenery. Craggy coastlines, sweeping golden beaches, verdant rainforests, snow-capped alpine mountains, gurgling volcanic pools, active volcanoes, fish-filled rivers and glacier-fed lakes compete for attention. And just when you thought the scenery could not get more jaw-dropping... it does. But a pretty backdrop is not all New Zealand has got going for it. Genuinely friendly locals go out of their way to make visitors feel welcome; couple this with a thriving Maori culture, bustling cosmopolitan cities, traditional rural towns and you have an outstanding and unusual combination.
New Zealand is spread over several small islands. The more developed North Island is home to the main cities of Auckland, Wellington, whilst the vast empty spaces of South Island are best for escaping the crowds. Their main cities are Christchurch, Dunedin and Queenstown. Tiny, undeveloped Stewart Island located in the extreme south, is reminiscent of how New Zealand must have looked before the arrival of people.

Getting around is easy as the country has a modern and efficient transport network, well maintained roads, plenty of flights and two stunningly scenic rail journeys. The plant and animal life are also excellent offering opportunities to see the varied wildlife including rare dolphins, albatross, kiwis, seals, penguins, dolphins and whales and more!

The country is also perfect for every kind of outdoor activity. Try bungee jumping, skydiving, caving or white-water rafting. Or how about doing a cycle tour around South Island? If skiing or snowboarding takes your fancy, head to New Zealand in July and you'll be spoilt for choice with the twin ski resorts (Whakapapa and Turoa) on either side of Mt Ruapehu, which is a premier ski area in North Island. Other options include Managanui Ski Area or the more remote Tukino Club. South Island's best known and top-rated ski areas revolve around Queenstown or Wanaka, ie. The Remarkables, Coronet Peak, Treble Cone, and Cardrona to name but a few. Heliskiing is also an option! How about tramping/hiking through some of the many national parks or over alpine passes on very well-maintained sited tracks – which vary in difficulty from easy to "oh my goodness, I don't think so!". Whilst there, you might at well explore two of the richest New World wine regions on the planet. And if none of the above takes your fancy, immerse yourself in culture in the museums and galleries of New Zealand's main cities - Auckland, Christchurch and the capital Wellington.

New Zealand was first settled at least 1,000 years ago by the Polynesian Maori, a well ordered tribal society. The first European arrival was Dutchman Abel Tasman in 1642, although it was not until the voyages of Captain James Cook, in 1769 and 1779, that the islands were charted and explored.

Since then the country has developed into one of the cleanest, greenest, most popular places to visit. Tourist numbers rocketed around the release of the Lord of the Rings trilogy, which showcased New Zealand's fantastic scenery to a worldwide audience.
16 DAYS OF CAMPER-VANNING!
Okay, so I don't want to bore you all to tears with details and highlights of our 16 day trip by thinking that some of you might actually read ALL of it (good on ya if you do!!)… but for those of you who just glaze over at the though of it – here's an extremely brief summary, so if something does tickle your fancy you can simply scroll down to the relevant day.
DAY 1: Picking up camper - Christchurch
DAY 2: Christchurch – Pancake Rocks – Hokitika Gorge
DAY 3: Hokitika – Franz Joseph Glacier
DAY 4: FJG half day guided hike
DAY 5: FJG - Lake Matheson – Wanaka
DAY 6: Wanaka – Queenstown – Te Anau – en route to Milford Sound
DAY 7: Milford Sound
DAY 8: Milford Sound 3 hour cruise – across country to Waiwera
DAY 9: Waiwera – Dunedin – Otago Peninsula
DAY 10: Dunedin – Moeraki Beach – Oamaru – Clay Cliffs - Omarama
DAY 11: Omarama – Twizel – Lake Pukaki – Mt Cook
DAY 12: Mt Cook: Hooker Valley walk
DAY 13: Mt Cook – Lake Tekapo
DAY 14: Lake Tekapo: walk up Mt John – chilling
DAY 15: Lake Tekapo – Akaroa, Banks Peninsula – Christchurch
DAY 16: Christchurch - Australia
DAY 1
The flight across South Island to Christchurch afforded us some great aerial views of the Alps, perfectly geometrical farmlands dotted with sheep, and finally the city of Christchurch. In terms of a camper van, we knew exactly what we wanted, i.e. a toilet and a shower, and it needed to have a walk-though from the drivers' cab to the back. When I called Backpackers to book it, all they had left was a 6 berth, but he could give it to us for a mere $10 more per day than the 2 berth! And the engine sizes were the same too. Cool!
The shuttle whisked us off to their offices which housed 5 other camper van companies, offering top of the line vans which then get passed down through the companies, eventually ending up as a Backpacker van. The process was smooth and efficient and by 6:30pm we were driving off in our new home – with huge Cheshire cat grins on our faces!! We pulled into Coles to stock up… then it was off to a local caravan park to spend the night along with a zillion other camper-vanners! We were very impressed with the quality of our van and could not wait to get going in the morning!
DAY 2
I'd worked out an itinerary for our visit as I wanted us to be able to see the all the highlights, and possibly have a day to spare should the weather not be playing fair. So we set off in a westerly direction towards Arthur's Pass – a 924m pass promising (and delivering!!) breathtaking views… we kept on towards Greymouth and then 22km up the north coast to Punakaiki, which is famous for splendiferous Pancake Rocks and blowholes. Through a layering-weathering process called stylo-bedding, the dolomite point limestone has formed into what looks like piles of thick pancakes.
We then headed back towards Greymouth to fuel up – time was marching on and we figured we could spend the night at the Hokitika Gorge, which was located about 60kms south of Greymouth. Before heading there, we popped into Bunnings and found a cooling rack (more on this later). Hokitika Gorge is a ravishing little ravine on the river with improbably turquoise waters. Glacial flour (suspended rock particles) imbues the milky hues. Apparently this so-called flour was created when the lake's basin was gouged out by a stony bottomed glacier moving across the surface, with the rock-on-rock action grinding out fine particles that ended up being suspended in the glacial melt water. This sediment gives the water a milky quality and refracts the sunlight beaming down, hence the brilliant colour.
We crossed over the swing bridge and headed into the forest for a short walk which afforded us much better views… but the light was fading and mozzies were appearing so we headed back to the camper.
We love to bbq, and we thought that we'd be able to purchase disposable bbq's (as one is able to in many other countries), but not in New Zealand… so with Ken circling the parking lot in the camper (no parking available!!), on impulse I just decided that if we used a tin foil oven dish, charcoal and a bbq grid we'd be laughing! Only problem was I could not find anything to use as a grid!! The baking section only had tiny ones. So I purchased the other stuff anyway and figured we'd make a plan…. Thank goodness for Bunnings! A hardware store that sells homeware!
So Ken sprayed deet on all exposed surfaces, and got the braai going. I prepared the salads and then ventured outside. It appeared as though we were going to camping on our own out there in the middle of nowhere… oooh, this would be a first!!
It started raining during the night and I woke up thinking "oh that's just great!!"… but being South Island, we knew that if we had only a few days of blue sky we'd been blessed.
DAY 3
As we headed back towards Hokitika bits of blue sky were appearing, and by the time we were walking around the town trying to source a gorgeous jade bracelet for Marilyn, the skies were a perfect blue and it was quite hot! Hokitika (Hoki for short), was a booming town in the 1860's gold rush. These days it's NZ's jade craft centre, drawing tourists like flies! There are some places that offer tourists the chance to dabble in a little jade or bone carving… where you design, carve and polish your own masterpiece! Soon we found a gorgeous bracelet, and if Marilyn wasn't happy with it – then I'd definitely give it a good home!!
Back in the camper, we headed through rich dairy lands towards the biggest highlights on the west coast: the Franz Joseph and Fox Glaciers… we were quite excited as this too would be a first. Only 23kms apart, Franz is more touristy (attracting 300 000 visitors a year!) and Fox has more of a meadowy alpine charm.
The only other place in the world where, at this latitude, glaciers flow through temperate rainforest to the ocean is in Argentina.
We pulled into the Department of Conservation (DOC) visitor centre parking lot at 2pm. One thing we have to admit is that NZ is just so totally jacked when it comes to tourism, and have all the problems ironed out… everywhere you go there are hundreds of brochures, booklets, guides and maps free for the taking. Amazing. The visitor centre was very informative, and one piece of information really blew us away: the Fox Glacier has the highest rainfall in the world – (it rains more than 355 days a year), and it's measured here in meters, not millimeters! Tokyo is next in line – (but with a huge difference in numbers already), and London is only 4th on the list! So what are Londoners moaning about then?! No mention is made of Mawsynram, India which according to a Google search claimed to have the highest annual rainfall in the world.
So what is a glacier then? A Glacier is simply a slow moving body of ice, drawn by gravity down a valley. A glacier is fed at the head (neve or accumulation basin) by large amounts of snow that compact and partially melt to form a whitish granular snow called firn. Over several years as water seeps in and air is expelled under the weight of accumulating snow, the granules merge together forming glacial ice. Under the constant gravitational pull down the valley, the glacier slowly moves forward/downward like a giant ice river. The ice slowly melts as it reaches the more temperate lower levels closer sea level. Franz usually advances about 1m per day, over 10 times faster than the Swiss Alps's glaciers. The staggering development is largely due to the endless rain.
We then set off to Franz Joseph Glacier Guides to book a half day glacier climb with 3 hours ice time. They could accommodate us at noon the following day and naturally they'd provide all the gear.
The Douglas Walk was next on the cards… so off we drove towards the Glacier. Wow it was really spectacular especially since there wasn't a cloud in the sky. The walk was supposed to be about 5kms, but somewhere along the track their signage was a bit dodgy and we ended up walking at least twice that!!! Coming back in the pouring rain!!! It was so funny as we were completely drenched!!
We spent that very rainy evening in a DOC camp just on the outskirts of town. It was packed with campers, cars, and tents. These campsites offer toilets (seriously stinky longdrops!!) and drinking water, but do not offer power. They also only charge around $5 pp, and it's based on a honesty system where you simply pop money into an envelope and into a locked post box. Fab idea which would not work in most countries!!!
DAY 4
The sun was shining again – so we headed back to the glacier asap to do another one of the walks which would give us more great views. We went back to the camper for a hearty breakfast as we'd only be back after 5pm.
At 12:30 we were all kitted out with Goretex rain jackets, thick waterproof overtrousers, socks and sturdy boots… and crampons! There were a lot of us on the big red bus, and once we'd trekked through the bush, over rocks through streams, and finally out onto the riverbed, we split into 3 groups… we opted for group 3 (the slowest!). Hey, we were there to enjoy ourselves, take our time, and not miss out on any photo opportunities… not to see how quickly we could climb to the top!! We set off towards the glacier… it seemed to take forever to get there!! The guide said that after 45 minutes of walking, it still seemed just as far to go!
We finally got to the point where we put our crampons on and carefully followed our guide up the steps cut out in the ice. Every so often he'd have to clear the steps, and conveniently, we'd all whip out our cameras!! Gosh we climbed and climbed – the route was amazing and it gave us immediate access to the crevasses (a crack in the ice formed as it crossed obstacles while descending) and seracs (ice pinnacles formed, like crevasses, by the glacier rolling over obstacles).
Once at the halfway mark we were given the opportunity to rest and snack on a Snickers bar! My hands were freezing and our cheeks had a very healthy flush! It was quite windy and was raining intermittently, but we were afforded about 10 minutes of blue sky!! The glacier is about 11kms long, and where we were we could still not see it in its entirety – it was also hard to believe that we had 72 meters of ice beneath us. It was just so spectacular, and a very humbling experience. Our route back was just as awesome. With the sun making an appearance every so often certain parts of the glacier glowed blue… just gorgeous!! With about 30 mins left on the ice, I was feeling the burn: knee burn! And it felt at though I had bricks strapped to my feet… 3 hours of "stepping" is hard work, so taking our crampons off was pure joy! Our walk back up the river bed seemed to take a lifetime, and while we waited for the bus it poured with rain once again. By 6:30pm we'd claimed a spot next to the river, glacier in the background, had hot showers and were sipping G&T's, marveling at what a fantastic day we'd experienced. Another highly recommended activity which really only requires moderate fitness. Honestly!!!
At this stage of our trip we'd sorted out the sleeping situation. Our van had 3 options and we tried 2 of them, the third was not even considered. The first was up over the cab, but there was not even enough room to sit up, so having to get up in the middle of the night, organize the duvet and climb carefully over Ken, and then negotiate a very dodgy ladder down to go to the loo was a pain and sometimes even funny! I slept in the section that narrowed and after trying out option 2, it turned out to be the best option as it was warmer and we had more space up there. Option 2 was at the back of the van where the dining area converted to a bed, but this was a real pain as you had to dismantle the table, etc and assemble the bed every night!! It was great because you could sit snugly in bed and have a great view – but the space was smaller and it was a lot colder because of the windows. So option 1 it was!
DAY 5
Our route took us past Fox Glacier to Lake Matheson, renowned for unbelievable reflections of the glacier. So along with a zillion other expectant tourists, we set off on the wooden pathway around the lake and eventually came across the famous viewpoints. Well I tell you – professional photographers must camp out at these spots to get those photos you see in all the tourist brochures… cause that was not what we saw!! It was fair, but at least we got a good 6km walk in around the lake!
By the time we got back on the main road towards Haast it was raining. Being great lovers of salmon, we stopped at The Salmon Farm Café, located on the banks of the Paringa River, and savoured salmon and cream cheese on rye. Oh yum. We finished it off by sharing an enormous blueberry muffin… a serious case of portion distortion going on that kitchen! Outside, tanks housed the biggest trout we'd ever seen…
We headed though the township of Haast, then through the very beautiful and spectacular Southern Alps Region towards Wanaka – Lord of the Rings country, where the drive takes you up magnificent river valleys and through three types of countryside – temperate rainforest, beech forest and high country grass lands. Even when it's raining it's even more beautiful as waterfalls cascade down the sides of the high snow-capped mountains.
After passing hundreds of merino sheep, cattle and deer, the road follows the shores of the Lake Wanaka – crossing at the Neck to Lake Hawea. The viewpoint was just so jaw-droppingly gorgeous we stopped to enjoy our lunch whilst taking in the views of the craggy ranges of the Alps at the lakes end.
We were going to visit our cruising friends Rob and Margie, who have lived in Wanaka all their lives. We met them in Opua in May 2008, and all left together on our journey north towards Minerva Reef. We parted ways as they headed towards Tonga, and we headed to Fiji.
Did I mention that the drive to Wanaka was jaw-dropping? Well I'll say it again!! It's incredible… the lakes are just absolutely unbelievable. I'd never seen anything like it before and Ken had to stop way too many times for me to take pictures!! It's like just when you think it possibly can't get more beautiful… it does!!
Anyway, we finally arrived at their house at around 4pm. After a quick catch-up over a coffee, Margie and I popped off to go and get something for dinner. Ken ran an extension cord from their home and we were able to charge our house batteries. We were also able to fill up with water. The evening turned out to be really special – they are such a wonderful couple.
DAY 6
After breakfast we went for a not-so-strenuous tramp up Mount Iron, which is just about in their back yard!! It was a gentle but steep walk to the top, but the views were just amazing and well worth the effort. I have to admit that I think Wanaka is blessed with THE most beautiful surroundings I have ever seen.
We hit the road again at 2pm – we were not too fussed about stopping in Queenstown as it's seriously touristy, so we figured we'd push it and try to clock up as much mileage as possible by nightfall.
Again the drive was really pleasant – taking us through sheep and wine-making country. The wine farms were immaculate! In fact even the pastures the sheep were grazing in looked as though they were manicured!
The thing about South Island is that there is basically one main road – you cannot get lost – but you are also not really able to take any shortcuts!!! And often you find yourself backtracking as there are no other roads because of the Alps.
As we neared Frankton and Queenstown the mesmerizing Remarkables and Eyre Mountains stoically crowded the skyline, with Lake Wakatipu lapping at its heels… Queenstown knows no rest. While the scenery will wow you, the majority of visitors are drawn here to indulge in the area's mammoth number of adventure pursuits. Throwing yourself off a bridge, a mountainside or out of a plane are just three of them! It's a big-budget resort town that draws millions of people annually – and it's popular all year round, not only for skiing in winter.
After driving through the very busy Queenstown we discovered that the only major supermarket was back in Frankton, about 10kms away!! Clever! They certainly have a captive market here!! So off we went, stocked up – and carried on our journey towards Te Anau… the last town before Milford Sound. It was about 6pm by the time we arrived, and soon discovered that the town did not allow any freedom camping!!! We refused to spend $35 at a campsite, so we continued on through town, convinced that we'd find something else along the way. 25kms later we pulled into a DOC campsite next to the lake… it was 7:15 and almost dark – it had been a long day!
DAY 7
We woke up to rain… and it rained ALL the way to Milford Sound. Oh no!!! Again, it really was beautiful when it was raining as there are hundreds of waterfalls, but the cloud was so low we could not see any of the spectacular Alps – or stop at any of the lookout points. As we wound our way towards Milford, the road traffic increased steadily, there were so many tourist busses too!!
We all snaked our way through the very impressive Homer Tunnel which is 101kms from Te Anau. Construction on the 1207 meter tunnel began in 1935, providing much needed employment during the Depression, and wasn't finished until 1953.
Catching sight of the 1692 meter high Mitre Peak in the distance is a captivating experience and drives home the uniqueness of this corner of the world. This spectacular Fiordland is a raw wilderness area sliced by numerous deeply recessed sounds that reach like crooked fingers into the Tasman Sea. It is a World Heritage Area of course, and remains for the most part, fantastically remote.
So what's the difference between and Fiord and a Sound? A Fiord was carved out by ice, and a Sound was carved out by water. So even though early explorers mistakenly called the areas Milford Sound and Doubtful Sound, technically they are Fiords…
Milford township is made up of a backpacker lodge and campervan site, a hotel, a tourist office and restaurant, and a cruise boat terminal. If you did not read the brochures and fill up with fuel before arriving, you are in for an interesting time as there is nothing available in Milford. The parking lot was packed. We sat around and had our lunch, hoping the rain would ease off enough for us to be able to have a walk around. Well, it didn't – so we put on our waterproof jackets and pants and set off to try and find out more about this weather!! Apparently the average rainfall is 6 meters!!! We booked a 3 hour tour of the Sound for the following morning as it was forecast to clear.
We had a walk around, but it's never pleasant when it's raining is it?! We then decided that perhaps we should head over to the backpackers lodge to claim the spot for our camper that we'd booked at the tourist office (freedom camping was also not allowed here). After checking our mail on the pricey coin-operated internet facility, we discovered that Cyclone Hamish was headed towards Brisbane!!!! Oh my goodness!!! This would happen now wouldn't it?!? Hamish was still a fair distance away, and one reassurance was that it usually is really difficult to predict an exact path… so there was still a chance that it would go out to sea. At least our friends Willi and Gloria on Linger Longer, could check up on Fast Forward and send updates if need be.
Why oh why did we not bring the portable DVD player and a couple of movies?! Trying not to get bored took a lot of work – especially when it was grim weather!! Ken had just finished his book, and I had picked up a couple of mags from the book exchange to keep me out of trouble for a few hours! The weather did improve, and by late afternoon the sun was starting to make an appearance. Hooray! We ended the day with a really nice bbq that evening.
DAY 8
Up early, we checked on the Cyclone – but no change. Oh dear. We'd also heard that the routes for the Sail Indonesia Rally had been changed. Oh dear. There were going to be a lot of unhappy cruisers for sure!!
The huge Milford parking lot closed for re-surfacing, and trying to find a parking was almost impossible until some kind man eventually directed us into a parking tucked away at the hotel. Thank you!
We made our way to the cruise boat terminal and at exactly 11:30 we departed for our 3 hour cruise… a buffet lunch was included in the price, so we ate first and then headed to the top deck to enjoy the views. The wind was really chilly and I could've kicked myself for not bringing my beanie!!
There are a number of cruises, each claiming to be quieter, smaller, bigger or in some way better than the rest. In the end, what really makes a difference is the timing of the cruise, the busses pull in and aim for 1pm sailings. So unless you fancy crowds, it's best to avoid that time!
Being totally dwarfed by the high snow-capped mountains, we motored out on a route the captain could most likely steer in his sleep! We could expect to see Bowen Falls, Mitre Peak, Anita Bay, and the Sterling Falls – with the possibility of catching a glimpse of seals, dolphins and maybe even the Hoihoi (yellow-eyed penguin), the world's rarest. The weather was behaving and we did have sun every now and then, but there was such a lot of glare which made taking photos rather tricky!!
Our tickets also included a stop at the (floating) Milford Deep Underwater Observatory. Here, four storeys below the surface you can check out the resident corals, tube anemones, large horse mussels, 11 legged sea stars, bottom-dwelling perch, and loads of black coral. It is also the home of the Brachiopod, a shellfish which exists in much the same form as they did 600 million years ago, and such oddities as the amazing fish like the scarlet wrasse that change sex when needed! Here the fish are not fed, and are free to come and go… it's the people who are contained!
This type of underwater world is usually only found below 40 meters in the open sea, but the black coral is present at a mere eight meters below the surface – how? Overlaying the sea, a fresh layer of water resulting from the high annual rainfall of the Fiordland area, combined with the distinctive narrow shape of the fiord causes a phenomenon called "Deep Water Emergence". This fresh water layer reduces the light levels reaching the seawater beneath, allowing deepwater critters to live in water as shallow as 10-15 meters! Milford Deep is the only Observatory in the world where the unusual results of this phenomenon can be viewed. It was fascinating!
We arrived back at 2:30, unfortunately we did not see the dolphins or penguins… but it's not like we never see sea-life!!
Back on the road again, and 421kms of sheep and cattle country would bring us to Dunedin… and we were a day ahead of schedule!! The trip out of Milford towards Te Anau was very pleasant as the sun was still around so we were able to enjoy the sheer rugged beauty, without all the waterfalls!
We figured that since there was absolutely nothing of interest to see between Te Anau and Dunedin, we'd try to get as much mileage under out belts as possible… that way we'd have more time in Dunedin the following day. It was freezing cold, and could not have been more than 10 degrees Celsius out there… and there were fields of newly shorn sheep!! Shame! How cruel! They must've been freezing their not so wooly butts off! It was sheep, sheep and more sheep – interspersed with some Reindeer just to break the boredom!! We drove and drove, and eventually it was dark and we just could not seem to find a suitable spot for the night!!! Oh my goodness, we eventually drove into a town called Waiwera, and I spotted a dump station sign (this is a pump out for the campervans)… it happened to be located next to a park, so we pulled into the parking lot and spent the night there!! It was raining and very windy and gusty which caused the van to rock a lot… so you can imagine the type of night we had! I was thrilled I'd brought earplugs!
DAY 9
We set off around 10:30am after a not-so-restful night…. Dunedin here we come! It was still raining and very gusty… at least there was nothing to stop and take photos of!! It had also just dawned on us that Waiwera was the most southern place in the world we'd been to! How's that for a bit of useless information!
Did you know that Dunedin is Celtic for Edinburgh? The compact town centre is a comfortable blend of the historic and the contemporary, with beautiful Victorian buildings dotted throughout. The country's longest running university also happens to be in the city. We wanted to visit the Otago Museum, but finding parking was a total nightmare with limits of either 10 mins or 30 mins. Just short of giving up – we eventually found a spot 2 blocks away that we could park in for 2 hours. The museum housed extensive collections of the South Pacific Islanders, both Melanesian and Polynesian; the amazingly long Maori war canoe was also impressive! Fossil buffs would be gobsmacked by not only the sea serpent fossil! Maritime, birds, animals, insects, etc. It was one of the best museums I'd ever been to actually – and it was free!
We then set off to the Otago Peninsula which has a reputation for having the most accessible wildlife on South Island. Albatross, Hoihoi, blue penguins, fur seals and sea lions all reside here along with some stunning scenery. We headed towards the Royal Albatross Centre which is nestled at the foot of the Taiaroa Head. It was still really windy, but once we got up there it was madness!!! We could hardly even walk – it was hilarious! Once inside, they told us it was blowing 80 knots (!!!) apparently someone had even lost a car door! They also announced that they were not going to be conducting any tours as it was too dangerous. Their visitor centre housed enough information to make up for the fact that we would not actually see the Royal Albatross, which is touched with a dignity and majesty no other bird can surpass. Held aloft on slim wings up to 3 meters (9'6") across, the great Albatross is capable of swooping speeds of at least 115kph+. The bird is pure ecstasy in the air, yet distinctly clumsy on the ground.
After managing to make our way safely back to the camper – we set off and decided to find a spot for the night, this was going to be tricky as we really did want some protection from the wind!! We meandered along the narrow windy road that ran parallel with the bay and, as luck would have it, found a spot next to the road… we figured the road would not be too busy as the Albatross Centre closed at 4:30pm. Out came the G&T's and snacks… we had a super view of the lake and had protection from the howling wind, and it was not as cold as the previous night - it was just perfect!
DAY 10
We fuelled up in Dunedin before heading north up the coast to Moeraki Beach to see the ancient boulders. These aren't your run-of-the-mill boulder either… these are perfect spheres formed millions of years ago around lime crystals within the surrounding mudstone, and now rest on a stunning stretch of beach. It was amazing… some of them seemed to crack just like eggs!!
Our next stop was the town of Oamaru, which was an interesting place – apparently it has the highest number of listed buildings in the world! It could very well be true, because everywhere you looked were really old buildings. We walked through town and used the internet facility at the library (it was a bargain!!) - the cyclone had gone out to sea. Phew! We then spent some time at the Whiskey House, which was a stunning old building with gorgeous thick wooden beams and trusses.
We headed out of town and hit a left… we were now headed back inland towards Mt Cook. The stick straight roads seemed to head off into infinity as we passed kilometer after kilometer of sheep and cow country.
A DOC campground was situated just north of the town of Omarama, we decided it would be a good place to spend the night. It was such a nice late afternoon spot we thought an early bbq would be a great idea… I then had a quick shower (as the coals were getting ready), then mid-way through discovered that we'd run out of water!! We were totally puzzled as we'd just filled up the day before? Very odd… anyway, I suggested we head back to Twizel after supper to get more water, and top up our diesel. At least Ken could have a shower too! When we got back we saw that some people had left, so we nabbed their spot right next to the "babbling brook"! Just delightful!
DAY 11
After a great nights' sleep we set off at around 10am in search of the Clay Cliffs. Prompted by a sign post, we turned off the main road and drove for good number of kilo's before being prompted to turn left by another sign post. I dropped $5 into an honesty box, opened the farm gate, and off we went through private farmland towards the Clay Cliffs. This bizarre moonscape is the result of two million years of erosion on layers of silt and gravel that were exposed along the active Osler fault line. Fascinating!
At the outpost called Twizel we discovered that the hydroelectric plant was closed for tours due to renovations – what a pity!! After buying two bottles of wine and the weekend paper, we found a dump station; and also managed to top up our fresh water at a nearby tap. Lake Pukaki was next on the list…
We stopped at the salmon farm where we fed huge salmon, and then bought a fair sized fillet for a really good price!
Lake Pukaki was just as spectacular as all the other lakes we'd seen with that turquoise water that just looked to fake… it's due to "rock flour" (sediment) in the water. It was a gorgeously sunny day and we found an idyllic spot overlooking the lake for lunch… as we rounded more corners the snow-capped Mt Cook came into view, and it was quite a sight with the green fields, turquoise lake and blue sky!!
Mt Cook, at 3755 meters is the highest in Australasia. Known to the Maoris as Aoraki (Cloud Piercer), after an ancestral deity in Maori mythology, the tent-shaped Mt Cook was named after James Cook by Captain Stokes of the survey ship HMS Acheron.
We arrived at the Mt Cook Village around 2pm and went straight to the DOC centre (the best source of local info for sure!)… I managed to find what I was looking for: a map detailing a list of walks that one was able to do in the area. Again the visitor centre was very informative and had a fantastic section on Sir Edmund Hillary, and other famous explorers and climbers.
The "Kea Point Walk" looked easy enough and we could leave from there too… it was a nice walk that took us to a lookout point which overlooked a very dirty glacier foot and part of a lake – with Mt Cook in the background. It took 2 hours return, and overall it was just great to stretch our legs.
The DOC also have a huge campground nestled in the bush not even 10 minutes drive from the Village… it is much more patrolled here and the conservation officers are around bright and early to see that everybody has paid their money! By nightfall the place was packed and there must've been at least 60 campers…. not to mention the people sleeping in tents and cars! The salmon made for a delicious supper!
DAY 12
It was another gorgeous day and we wanted to get going early before it got too hot. At 10am we set off to do the "Hooker Valley Walk" which claimed to be 3 hours return. It was a good walk/climb, and although it was not too strenuous, my dodgy knees were feeling a bit tender by the time we got to the lake. As we stepped up the last incline we could see small icebergs floating on the lake!!! That was so cool!!! It was also a good thing we left early as there were only a handful of people there. We walked a bit further on over rocks and jumped over a few streams to get a bit closer to grubby Tasman glacier. Franz was way more impressive – but it was nice to see the floating icebergs here… and the walk was great! My pedometer showed just over 13000 steps by the time we got back to the camper!
I'd washed our socks the previous night, and hung them up in the camper (we have tinted windows!) to dry… when we got back I pegged them all to our camp chairs and by nightfall they were just about dry! Love the sun! We had a rest and then decided to walk to the Village for a cup of coffee and whatever else looked yummy. It was only 2.3kms one way – so not too bad. By 5pm we'd had gloriously hot showers, and were enjoying G&T's and snacks.
Willi (Linger Longer) phoned and we made plans to meet at Lake Tekapo on Monday. They too had visa issues and also booked a trip to South Island, they'd however been here before, so were only staying a week. It's going to be nice spending time with more people we know!
DAY 13
We headed off at 8am to do the Blue Valley walk which turned out to be very steep series of steps!!! 20 minutes later we were overlooking another lake with icebergs….
We were all Mt Cook'd out by now and were ready to move on… and we were still a day ahead of schedule! There was so much fog it was incredible – you could not even see across to the other side of Lake Pukaki which is en route to Lake Tekapo. Again the amount of road-kill was just about nauseating at that hour of the morning!
We pulled into a campground at Lake Tekapo at 11am, and were given a really nice spot overlooking the lake. We'd also booked a spot next to us for Willi and Gloria. We plugged into the mains and started charging the laptop and camera. After lunch we walked into town to see the picturesque Church of the Good Shepard beside the lake. It was built of stone and oak in 1935 and is a favourite for nuptials given its picture-postcard setting. Further along is a statue to the border collie dog, a tribute to the sheepdogs that helped develop Mackenzie Country.
Again the lake was just a gorgeous backdrop… and when Willi and Gloria arrived we all sat outside in the afternoon sun sipping on drinks. It was a fantastic afternoon! The campground had a good bbq area which we made use of later on. The evening ended with coffee at 11pm…
DAY 14
Feeling ever so slightly hungover we said goodbye to Willi and Gloria, who were apparently very hungover!! They were headed to Mt Cook while the sun was still shining. We, on the other hand, were headed out for another walk – this time it was up to the observatory at Mt John. It was a very steep but steady track to the top… but the views were just amazing!! We then went over to the observatory and sat outside their café and sipped on an ice cold ginger beer! Naturally the walk back was done in record time!
Aaah, so this is what we've saved the extra day for… chilling! We spent the rest of the afternoon sitting outside in the sun and chatting to our neighbours on either side of us. Another delicious bbq was on the cards…
DAY 15
We hit the road at around 9m… we decided to stop somewhere nice along the way to have our breakfast. In Ashburton we pulled into Mitre 10 as Ken wanted to see what the cordless drills cost here as opposed to Australia. We then headed along the busy highway towards Christchurch, turning off at the junction to Akaroa. Apparently this was a "must-see"… so off we went. We stopped at the Hill Top restaurant for lunch… what fantastic views from up there!! The home-made burgers were very good too!! Back in the camper we wound our way around the Banks Peninsula back towards Christchurch.
I located a really cheap camper site close-ish to the city. It was perfect for the night. We had to return the camper in the condition we'd picked it up in (except we did not have to have it washed)… I think when I'd finished inside it was cleaner than it had ever been!
DAY 16
We were up fairly early as we were keen to get back to the boat – 16 days was just right. We were now longing for our down duvet and latex pillows! Not that there was anything wrong with theirs… okay the pillows were really bad – paper thin!!! Ken needed about 4 to make 1 pillow!! We had to get moving as Ken had discovered that the soles on his new hiking boots were coming off!!! So we nipped into town to exchange them, then stopped at one or two other places "just to look" – time seemed to fly and soon we found ourselves in the Backpacker office chomping at the bit to get to the airport!
About 10 minutes prior to boarding we heard a young boy performing and screaming and shouting and basically just going mad! His poor father was red in his face with embarrassment… mum dragged the boy off to quieten him down, but nothing seemed to help… by now we were all quietly verbalizing our thoughts "I hope they're nowhere near us!" and "give him a sedative".
After 20 minutes of waiting patiently for the plane to take off – the captain came on to say that it "shouldn't take much longer folks". Just then we saw the little boy being coaxed into the plane by his mum, he looked to see his brother, sister and father waving at him – and he screamed and bolted!!! Oh dear. Eventually the rest of the family disembarked and then we had to wait for their luggage to be sourced in the hold!!! The poor child was just totally petrified of flying… shame had they known they could've given him a sedative!
45 minutes later we were off and on our way home to Brisbane…. and so our fabulously unforgettable holiday came to a close. New Zealand, and particularly South Island, is just an amazingly beautiful and diverse place with loads to offer even the fussiest of travelers. But it's no use me telling you this… get out and experience it for yourselves!!!
Diary Photos
4th Mar 2009 Day 1: flying over west coast of New Zealand
---
4th Mar 2009 Day 1: flying over Arthurs Pass
---
4th Mar 2009 Day 1: almost in Christchurch
---
5th Mar 2009 Day 2: Top 10 park: Just spent our first night in our camper!
---
5th Mar 2009 Day 2: en route to Arthurs Pass
---
5th Mar 2009 Day 2: en route to Arthurs Pass
---
5th Mar 2009 Day 2: Pancake Rocks
---
5th Mar 2009 Day 2: Hokitika Gorge
---
5th Mar 2009 Day 2: Hokitika Gorge
---
5th Mar 2009 Day 2: Striking a pose!
---
5th Mar 2009 Day 2: The Braai Master
---
6th Mar 2009 Day 3: Great old building - Hokitika
---
6th Mar 2009 Day 3: Stopped here for lunch on the way to the glaciers
---
7th Mar 2009 Day 4: Frans Joseph Glacier
---
7th Mar 2009 Day 4: just another 45 minutes and we'll be there!!!
---
7th Mar 2009 Day 4: can't wait to get up there!!
---
7th Mar 2009 Day 4: Franz Joseph Glacier... so impressive!
---
7th Mar 2009 Day 4: our first series of "ice steps"
---
7th Mar 2009 Day 4: easy does it!
---
7th Mar 2009 Day 4: and more steps...
---
7th Mar 2009 Day 4: loving every minute!!
---
7th Mar 2009 Day 4: pathfinder...
---
7th Mar 2009 Day 4: zoomed in on the summit
---
7th Mar 2009 Day 4: what an AWESOME experience!
---
7th Mar 2009 Day 4 : Heading back
---
7th Mar 2009 Day 4 : So impressive!
---
7th Mar 2009 Day 4: ice, ice and more ice!
---
7th Mar 2009 Day 4: taking it easy on the way down
---
7th Mar 2009 Day 4: view behind us
---
7th Mar 2009 Day 4: my trusty crampons
---
7th Mar 2009 Day 4: oh no, it's just about over...
---
7th Mar 2009 Day 4: the big red bus
---
7th Mar 2009 Day 4: our spot next to the river for the night
---
8th Mar 2009 Day 5: reflections on Lake Matheson
---
8th Mar 2009 Day 5: more reflections on Lake Matheson
---
8th Mar 2009 Day 5: en route to Haast
---
8th Mar 2009 Day 5: Lake Hawea
---
8th Mar 2009 Day 5: Lake Wanaka
---
9th Mar 2009 Day 6: en route to Queenstown
---
9th Mar 2009 Day 6: Just before heading up Mt Iron
---
9th Mar 2009 Day 6: Wanaka
---
9th Mar 2009 Day 6: the very beautiful Wanaka
---
11th Mar 2009 Day 8: Milford Sound
---
11th Mar 2009 Day 8: on cruise in Milford Sound
---
11th Mar 2009 Day 8: more Milford
---
11th Mar 2009 Day 8: and more of Milford
---
11th Mar 2009 Day 8: Milford waterfalls... super-high cliffs
---
11th Mar 2009 Day 8: Milford, on way to underwater observatory
---
11th Mar 2009 Day 8: on board "Lady of the Sound"
---
11th Mar 2009 Day 8: almost frozen smiles!
---
11th Mar 2009 Day 8: Homer Tunnel
---
12th Mar 2009 Day 9: a very windy and rainy Dunedin
---
13th Mar 2009 Day 10: Moeraki Boulders
---
13th Mar 2009 Day 10: Moeraki Boulders... very strange... and they were only in this one section
---
13th Mar 2009 Day 10: More boulders
---
13th Mar 2009 Day 10: Oamaru.... had just opened as an Opera House!!
---
13th Mar 2009 Day 10:Oamaru - the main drag
---
13th Mar 2009 Day 10: The whiskey house... love all the space!
---
13th Mar 2009 Day 10: whiskey barrels lost and then found
---
14th Mar 2009 Day 11: Mold of 80 pound 3oz Salmon caught in 1980.
---
14th Mar 2009 Day 12: Glacier at Mt Cook
---
14th Mar 2009 Day 11: Salmon Farm en route to Mt Cook
---
14th Mar 2009 Day 11: en route to Mt Cook
---
14th Mar 2009 Day 11: en route to Mt Cook
---
14th Mar 2009 Day 11: Lake Pukaki, near to Mt Cook
---
14th Mar 2009 Day 11: Mt Cook... Nearly there!
---
14th Mar 2009 Day 11: Mt Cook... what a gorgeous day!!!
---
14th Mar 2009 Day 10: Clay Cliffs... arrived an it was overcast
---
14th Mar 2009 Day 10: Clay Cliffs...
---
14th Mar 2009 Day 10: rather impressive Clay Cliffs
---
14th Mar 2009 Day 10: impressive soil erosion!
---
14th Mar 2009 Day 10: such nice contrast
---
14th Mar 2009 Day 10: couldn't get enough of the cliffs!
---
15th Mar 2009 Day 12: our spot in the DOC camp... impressive backdrop!
---
15th Mar 2009 Day 12: on our 3 hour Hooker Vally hike
---
15th Mar 2009 Day 12: mini icebergs
---
15th Mar 2009 Day 12: dirty glacier way in the distance
---
15th Mar 2009 Day 12: what a picture!
---
15th Mar 2009 Day 12: pretty ducks in DOC camp
---
15th Mar 2009 Day 12: got any more bread crumbs?
---
16th Mar 2009 Day 13: Blue Valley glacier and icebergs
---
16th Mar 2009 Day 13: driving away from Mt Cook
---
16th Mar 2009 Day 13: gorgeous little "church of the good shepard"
---
16th Mar 2009 Day 13: fantastic location on Lake Tekapo
---
16th Mar 2009 Day 13: in honour of border collies in Mackenzie Country
---
16th Mar 2009 Day 13: Lake Tekapo
---
17th Mar 2009 Day 17: at the top of Mt John
---
17th Mar 2009 Day 17: our trusty home for the last 17 days
---
17th Mar 2009 Day 17: sunset on Lake Tekapo
---
18th Mar 2009 Day 18: en route to Ashburton
---
18th Mar 2009 Day 18: en route the Banks Peninsula
---
18th Mar 2009 Day 18: amazing view from The Hilltop Cafe
---
18th Mar 2009 Day 18: Akaroa, Banks Peninsula
---
18th Mar 2009 Day 18: very French little town of Akaroa
---
18th Mar 2009 Day 18: Ken dumping our black water!
---