lushblog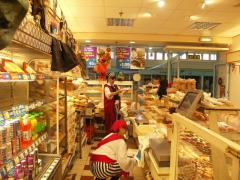 1st Nov 2009
JEEZUZ PEEZUZ LEMON SQUEEZE US...
I FORGOT TO RENEW MY BLOG...CAN YOU BELIEVE IT! IMAGINE YOUR LIFE WITHOUT IT...YOU JUST WOULDNT KNOW WHAT TO DO WOULD YOU! ALL THOSE HOURS OF BOREDOM, WHEN YOU COULD BE READING MY HILARIOUS REPARTEE, AND GAZING WITH JEALOUS EYES AT MY BREATHTAKING ABILITY AS A PHOTOGRAPHER...GO ON ADMIT IT, YOU WOULD SO TOTALLY MISS IT. THANK GOD GARETH SPOTTED THE 'GO ON, PAY US ANOTHER £15 TO RENEW', OR WE WOULD ALL BE SITTING HERE LIKE JOHNNY-NAE-MATES TWIDDLING OUR THUMBS. I JUST DONT THINK THE INTERNET WOULD BE QUITE THE SAME WITHOUT IT.
and i just wrote a 2 hour addenda to this..and its wiped the whole thing...dang.....and quadruple dang! might just go to bed in disgust! and its only 4.30am...early!
so its now sunday..the shortest day of the week...how is it that monday always comes round so quickly when it takes so long to get to saturday night, and then that is over in a flash, and its back to monday..and getting up at 6am every day. still, you will all be happy to hear that i did manage to stay up for 24 hours on saturday, as i got up at 5.30 am to go in to work early so i could bag spooky rings, creepy cup cakes and witch cakes for halloween..not to mention dressing up as a pirate..hell, you have the photos here. it is also raining like a monsoon here..and its so dark that i have had to have the lights on since i got up at 1.30pm. the entry that got lost was all about the people i see every morning in my new routine...the guy waiting for the 34, the blonde woman who gets the 35 at the next stop, the guy carrying 3 starbucks coffees that if i see before the western approach road i have to start walking fast as fuck. the guy with the too-short-trousers who gets the bus before me..so if he is still there as i turn the corner onto dalry road, i know its ok and i havent missed my bus. when i used to work in portobello and got the first bus on a saturday, at the luxurious time of 8.30, it was like the whole world was dead..the day of the triffids...but haymarket has an early microcosm all of its own..there are loads of people around at 6am..getting the airport bus, getting trains, buses, going home from a night on the town, newsagents are open, you can see the first flights going out of the airport, hell, the barbers on grove street is open at 6.30 in case you want an early haircut before most people are even awake. unlike at other times of the day it is just the same people every day..and you end up saying hello to them, just for that reason. you may think that im relishing this early morning utopia of friendliness and cooperation...but youd be WRONG! ITS SHITE I TELLS YA! and getting to dress up as a pirate doesnt compensate, even if my outfit was the best, and i just found it all in my wardrobe, much to the amazement of my 23 uear old colleagues, who just dont have that life-time of clothing in different sizes in their bedroom!
gareth has just arrived..gotta go.
binni and kim just got home...hope they are ok.
see you all soon...
Diary Photos
---