Long Distance Information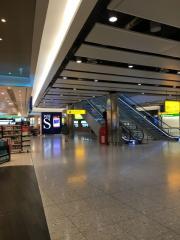 5th Jun 2018
The start of the start - Heathrow Airport
My first diary entry so I'll keep it simple.
It's 6am and we're waiting to go to our gate 😴😴 We're really looking forward to all this, but there's every chance this will be the shortest travel blog ever, as I keep getting it wrong. It took about 10 goes to get all the deets sorted and twice as long to upload the photo. Hmmm 🤔
Diary Photos
5th Jun 2018 CFAC32F7 546E 439F 8C14 3103FF9806D9
Terminal 3 - not exactly buzzing
---
5th Jun 2018 5616A0B5 42D7 4D24 850B C9554C5F2E70
The view from our hotel room in LA. Breathtaking, no?
---