The Meaning of Life Explained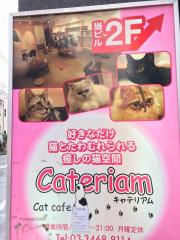 23rd Oct 2017 - 25th Oct 2017
Iki Masho!
Konnichiwa Mina-san i.e. Good afternoon everyone – Yes, this is a belated series of blog postings for the trip to Japan that Abby and I took in October 2017. Those of you who hang out on Facebook will recognize bits from my posts there but, I wanted to get the whole story archived in some place that I have more control over, so here we are. I'll also be adding in more detail and observations beyond the more prosaic stuff on FB and throwing in a number of Japanese phrases, so you can prepare yourself for your first visit to Japan. Just don't expect to have it your way when you get there.
I worked for a Japanese company for 24 years and, most years, spent a week or two there on business, but still always had fun and picked up enough of the language to get into trouble. Since I quit in 2005 I hadn't been back and, Abby has never been, so this trip is a big deal for us. Three weeks in total, hitting the obvious Tokyo, Kyoto and the Edo era style towns in the Japanese Alps, but also getting off the beaten track on the island of Shikoku and up to Nishigo-Shirakawa near Fukushima(yikes!) on Honshu.
We hadn't even left Portland but already had two typhoon warnings from Delta Airlines that reminded us of our sodden experience in Hong Kong last year but, as it turns out, we're lucky enough to sneak into Tokyo in between storms on a direct flight from Portland, which is a piece of cake compared to what we went through getting to Brazil, South Africa or Australia. Given that, we should've felt better than we did when we got there, but that's mainly because we both have serious colds and Abby has a devil of a cough. The only way to travel!
Picked up our rental Mi-Fi and Japan rail passes (both essential) at Narita airport and headed into town via the Narita Express. We're staying Westside in the district of Shimokita(zawa) near Shibuya, so no Tokyo station arrival. Shibuya, and Shinjuku for that matter, are both insane in terms of the density of people and we spend 30 minutes trying to find a way out of the Shibuya station complex dragging our stupid luggage behind us. The art of subliminally steering a path through the intersecting streams of high speed commuters and shoppers is an art that will take us a while to master. We chickened out of taking the local train from Shibuya and nabbed a taxi that then sat in traffic for 20 minutes. Shimokita is a bohemian close-in suburb with one of a kind restaurants, bars and shops and, unlike Portland, it's not gone so upmarket but remains cool, albeit so "last week" in terms of the Tokyo Hipster Index . The taxi driver does valiant work finding the approximate location of our accommodation as most places don't have addresses like in the West and it's more like "City/District/Ward/Block/Building". Our destination is an Airbnb apartment, literally 2 minutes from the local train station, though it takes us considerably longer than that to find it even with Google Maps and highly detailed Airbnb instructions, even though we leave the taxi just 2 blocks away from our destination. Welcome to Japan! Hope you have a lot of patience, function well under pressure and have a big-ass power bank for your Mi-Fi and phone, because you're going to need them all.
Hey, just to let you know, but Japanese people haven't really glommed onto Airbnb yet – I say that because it's the only explanation I can think of for why we can get a complete apartment in Tokyo or Kyoto for $60/night. We should keep this quiet but, on the other hand, the unfortunate reality is that the Olympics in 2020 is going to blow that out of the water, so I advise you to go before then.
The apartment is tiny but well equipped and we rally and make it out to dinner at Uoshin, a local seafood focused izakaya (food pub). First meal, first great meal plus the sake excesses begin. And the prices are reasonable, yes Japan, even Tokyo, is cheaper than Portland for most things, assuming you don't go crazy. Back to the apartment and we spend most of the night staring at the ceiling courtesy of the usual jetlag: Par for the course.
Wednesday morning and the typhoon has arrived, tail-end, but still good and wet. We do the rounds of Shimokita, though the weather becomes extremely nasty, and it's quickly understood that Pac NW rain shells do not cut it in a Japanese typhoon. For one, your pants are soaked within 10 minutes and, then, your entire body is wet within 30. Umbrellas are essential and, in fact, they're basically free in Japan. You can buy a generic clear one for $5, people often leave them behind, or give them away when they don't need one anymore, and we both gave away and received for nothing during our short trip.
We do lunch at the Noumin Café which is a rustic, vegetarian café modelled on a Japanese farmhouse. Cool place and we sit in the rough and ready atrium, with the rain pounding down outside, and sit on the floor with our feet under the heated(!) table. Cozy, but the foreigners (gaijin) are struggling with the physicality of sitting on the floor. Luckily, they do have beer, and lotus tea.
OK, this first full day in Tokyo is also the day we get to see the American band Sparks. Weird turn of events, but there were only dates in LA and NYC on this tour but tons of dates in Europe and further afield. Why Sparks? Just "Youtube – Sparks band" with due diligence, then we can continue. The show is at the Kinema Club in Taito near Ueno which is a rougher part of town but, in Tokyo, that just means more old school character, plus the club used to be a Showa period (1926-1989) cabaret. Will the show be overrun with yakuza (gangsters), we can only hope?
After the usual extended orienteering obstacle course, the club is located but we're too early, so we end up in this tiny Mom and Pop restaurant/bar around the corner. The only reason we went in was because there was an English menu buried in the advertising outside the door. Just Grannie and Grandad running the place, two other senior citizens and us (not officially senior citizens). Hilarity ensued.
We had a good time with a Japanese soap opera blaring on the flat screen. Hoppy and Shochu cocktails, kicking it old school. Interesting interactions with the locals as I exercise my spectacularly bad drinking Japanese on them. This has to be tough on Abby but she is picking up some words.
Is Japanese rock'n'roll an oxymoron? Actually not, but a gig in Tokyo is not like most other places in the world. Our ticket has a number and you're meant to line up from 1-500, or whatever, to enter. Since it is raining, we say "bollocks to that" and go in near the end. The doors open at 6pm and music starts at 7pm(!!), the bar has 1 price, $5, and one cup size and drinks of unknown strength. Safe to say, the people who come to rock shows in Tokyo are here to see the band, not to drink themselves insensible or hook up with someone.
I'll spare you the fan-boyisms regarding Sparks, except to say they were great, and that you should listen to "Hippopotamus" the new record. We had to head back all the way across Tokyo to Shimokita and crash out so the cool bars around us will have to wait until tomorrow
Diary Photos
---