Australia 2015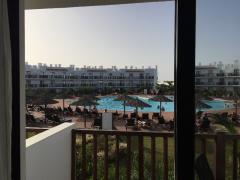 2nd Nov 2016 - Cape Verdi - 2016
Airborne
Manchester to Sal

2772 Nautical Miles
It was Baltic in Manchester at 06:30 this morning, cars were frozen over. Thankfully our car was parked close to a building and the warmth from it kept it frost free.

I had a little hassle at the airport, my darling wife snook me a tube of her very precious hand cream into my travel bag and so I was caught with it at security. Smugly I stood there thinking to myself you can look at the bag as much as you like there's nothing in there only for the lady to immediately pull the tube from my bag and treat it as if it was radioactive. I shot a look at Wendy who mouthed back to me in her sweetest attempt, "I'm sorry". Ah well no harm done, just the very stern lecture about liquids, powder and gels sir!!!

So after that little hic-up I headed to the bar from breakfast and a drink. I hadn't took the top off my drink when I got a call from Bradley Gill. Now Brad never phones me so when I get a call at 07:40 from him I know it's not to say have a nice time Dad. No it was Dad waters streaming out of the boiler and it's not working and it's got into the electrical sockets, and I'm late for work.

As the boiler was installed from new only two years ago, after a few frantic phone calls and messages I got it covered under warranty. Thanks to Ciaran, our installer who kept me straight.

From then on in the flight was OK, we quaffed a bottle of prosecco with our inflight meal and settled in for the six hour flight.

Our hotel is massive, it's bigger than a large village but Wendy isn't happy as we have a second floor room overlooking a pool where she thinks people can see into us, it's not a concern I share but I'll go along with her in her quest to find a more reclusive apartment.
That said it is quite nice, very roomy with all mod cons, the fridge freezer is my idea of decadence.

I went for an evening run and loved it, 32 degrees in a vest and shorts running around the town and its suburbs like I was local. I remembered my route even though it's been two years since I was last here.

Supper was a delight, although the restaurant was a bit chaotic.

After a few drinks at the bar it's an early night as we have our welcome meeting at 10:00 which neither one of us is looking forward to!!!

Night Night Avid Reader it's good to be back in Cape Verde!
Diary Photos
2nd Nov 2016 Room View
No Description
---
2nd Nov 2016 Chocolate Time
No Description
---