Australia 2015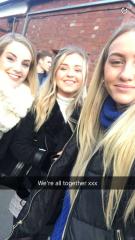 11th Nov 2017 - France, Spain, Portugal - 2017
Back to the Heat
The Algarve
No Traveling
I watched the England Football game last night and I have to say I was pleasantly pleased, they played well against Germany, and it was a scratch team too.
It was a late morning's start, I didn't get out of bed until 06:10, so I was late away for my run and by the time I was away the temperature was 15 degrees, it was even 14 when I got out of bed.
I managed a good sweat this morning, it's been a bit chilly of late but today it was business as usual, hot and sunny.
After breakfast Wendy suggested that we bike to the beach and take a bottle of wine, no argument from me Wendy, so we did.
It's a bit hard going over two hills but it keeps us young.
The beach was empty, in fact the resort has been very quiet since the English school holidays so we had next to nobody near us, and the sun shone and shone, it was lovely.
I read my book, I had a beer and my lunch sarnie and then we shared a bottle of wine from the cool bag. Ah, it was lovely.
I went for an interesting walk as it was low tide. We haven't been at low tide since we have been here but as we have now been here 3 weeks we have caught it up. I saw some British young people trying to walk across to the island but they came unstuck, suddenly. There must be a shelf that you drop off, and they did.
I have also been doing some secret squirrelling with some soon to be Bridesmaids. I am extremely proud of Robyn's Bridesmaids, they have gone on the train upto Newcastle to meet Abby, Alex's cousin, the 3rd Bridesmaid and they are having a good old Bridesmaid time. I think they have taken on their roles with enthusiasm and good fun, well done to the three of them. I do hope they come out of Newcastle intact as that is one town for a great Saturday night out.
I also was notified of Brads 55th Munro, in the snow too, well done Bradley, Mum is asking if you're down safely?
Meanwhile I took Wendy for a walk along the shore line and she even took a dip in the water to cool down. She did complain about a wet bottom all afternoon after mind.
More resting on the beach and we cycled back safe and sound, until silly Wendy tried to ride up the gravel hill to the van and slipped and fell off her bike. She has sustained major injuries and I had to administer first aid. She is such a woose!!! It was barley a scratch, but she is adamant she had done something to her knee, inside, give me strength!
Supper was down to me, sausage sarnies which we bought a few weeks ago. I cannot believe how much fat came out of them as I cooked them, it was like a volcano, but apart from being salty they were quite tasty.
It's Strictly Dancing tonight and Wendy Gill is as excited as anyone can be, despite having her leg amputated!
Diary Photos
---