Australia 2015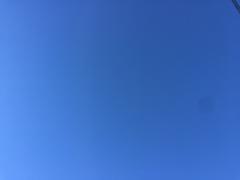 13th Nov 2017 - France, Spain, Portugal - 2017
Alubfeira
The Algarve
No Traveling
I was up nice and early, at 05:30 and as Wendy snoozed away I did a bit more of my DNA history as I would like to know how close my 4th, 5th and 6th cousins are.
So I looked at how family trees are constructed and I found out about 1st and 2nd cousins and about being removed, here's two examples:
Robyn is Mark's cousin as both of their dads are brothers who share the same parents. Mark's daughter, Leah is Rob's first cousin too but she is once removed as she is in the generation further down the line. So Leah is Rob's first cousin, once removed.
Brad and James Mums are cousins, Wendy and Angela, as both of their parents are brother and sister. Angela is therefore Brads 1st Cousin, once removed and James is Brads 2nd cousin and James daughter is Brad's second cousin, once removed. Jeepers it gets very complicated the further you go and each introduction of a grandparent, great grandparent etc. introduces more complications.
As we break down our blood line weakens, Brad is 50% of me, but his child will be only 25% of me. Leah shares only 12.5% of my bloodline and DNA. How interesting!!!
Lord knows how far I would have to go back to find a link to a 6th cousin!!! I have one third cousin who has been identified by my DNA and his name is Thomas Hall. I have sent Thomas a message introducing myself, I wonder if he will reply back to me?
And after that I made Wendy a cup of tea and tried to explain it to her without the use of the chart, it was very complicated.
I made Wendy one more cup of tea and went running, she stayed in bed recuperating from yesterday's poorly period, although she did seem a lot better.
After breakfast we did a bit of forward planning and set off for the resort of Alubfeira which is almost directly in the middle of the Portugal Algarve coast, 30 odd miles away.
I never fancy going too far on these roads, there are few warning signs, very little, if at all, road markings and at one point two roads come together like a "Y" junction but with absolutely no signs or road markings, I cross one road entirely and I could easily run into a car, or vice versa. Thankfully I have been on the road before and luckily I didn't have a collision then but this time I slowed and checked before crossing.
We made it without issue and stopped at Lidl to get some bread as, from yesterday's copy, we were still without bread and Wendy was fretting.
We took lunch, parked in the car, and then we set off to explore and it was really interesting.
The town is a big place, it's almost like two towns side by side as there is a big hill you have to go down to get to the resort, it is very big. Then you're in a square with buildings and hills all around. To get to the beach from the square you have to go through a tunnel under a hotel and there you are.
The beach is quite nice, very sandy, but it's more like coarse building sand then soft grainy sand.
We walked along the beach and we found a very high lift at one end, to take people upto the main town and a series of escalators at the other end for the same purpose.
The resort was full of Brits, lots of them and they were very well catered for with UK bars all over the place. It was more like Benidorm but without the high rise hotels.
We stopped by a bar and had a beer and we shared a wee steak sarnie which was really tasty and then we spent a couple of hours on the beach, me reading and Wendy complaining about the very hard sand on her bottom!
I walked along the beach and got Wendy some very nice shells and then at 15:30 we headed to Olhao, the resort about 4 miles to the west of us to see the sunset, over a beer of course.
The sunset was stunning, it came at 17:23. The sun rose this morning at 07:10 so we are still getting a good 10 hours of clear bright sunshine. It's unbelievable, I never thought the weather would be this good so late in the year, long may it last.
Supper was a delight, cooked by Wendy, chicken and noodles in a curry, mustard and honey sauce, it was a stonker!
Its walking Dead night tonight, I do hope this battle that they have been having for the last 3 weeks is over tonight but somehow I don't think it will be.

Diary Photos
---