Australia 2015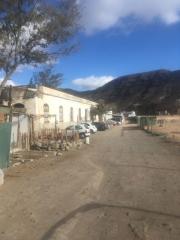 8th Feb 2018 - France, Spain, Portugal - 2017
Cloudy day
Today was a cloudy start, so we had a wee bit of a lie in before setting off for our runs around 0815. We all went as far as amadores before splitting up, and Robyn and I did our usual plod into Puerto Rico. The sun was on our backs as we returned, so we settled down mid morning for a day out by the pool. It was breezy, but we got a good few hours of sunshine which was very welcome.
We started to get peckish, so Caroline and Robyn went for supplies, returning with pizza, prawn salad ingredients and plenty of wine.
We pizza-d by the pool, then dozed off until the clouds returned. I had everyone dressed and ready sharpish for a walk into amadores, where we enjoyed sangria with the sunset in Solimar bar. Robyn had some bad car news, but she is used to that by now, and entertainment was a group of very drunk Scandinavian ladies at the table opposite.
We settled our bill and enjoyed a free honey rum - which Caroline and Robyn spilled but kindly had refilled..they are sooo clumsy!
We strolled back to a lovely sunset, and are now readying ourselves to go out for a nice meal at the restaurant we stopped at last night for wine.I will ask everyone to remember what they have and add on my return...
Evening - we have just returned from El Cafe in the square, which was delicious. We shared garlic hot prawn dish and bruschetta, then for mains Caroline and Robyn had sirloin with mushroom and onion and I had a tuna steak, all accompanied with carnarian potatoes, red mojo and piles of salad. A bottle of dry white wine to wash it down and we were happy as pigs in mud.
We rolled up the hill home, and are now sat with a glass of wine and creme egg, planning tomorrows adventure.
Diary Photos
---