lushblog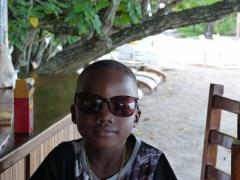 6th Dec 2016
THE PROS AND CONS OF LIFE...
and before i start on any of the pros...can i just say that i went to court today for the trial of the junky scumbag who nutted me in the face, an interesting experience which fulfilled all the scenarios one would expect in such surroundings. the scumbags in suits...the defendants, smoking fags round the main door having such conversations as 'so when were you last banged up' 'oh, i just got out yesterday.' etc. (please notice my subtle use of translation in these dialogues for those of you dear readers who are not fluent in colloquial scottish, and would, if present, require holographic subtitles). the lawyers (who do not wear wigs in sheriff court) all have their gowns hanging half way down their backs, and walk around with files in their arms, and us witnesses all sit in a room waiting...just waiting...in vain in my case. the guy did not turn up...who would have guessed...so now there is a warrant out for him, and its unlikely i will have to go and testify because they will consider him guilty for not appearing in court. hoorah. dont really want to have to go again. so apart from this excitement, all i have done since i got home is work...work and more work. got home on tuesday at 6pm....worked all day wednesday, friday, saturday, sunday, monday, tuesday and 10 hours on wednesday....this is my first day off .........
i have now been writing this for 3 weeks...as, strangely, all i ever seem to do is get up, go to work in the dark, sell unhealthy fodder to workies, school children and students, clean up, come home in the dark, eat, fall alseep, and usually go to bed less than 2 hours after i came home...then get up and do it all again. fuck fuck fuck...i have just lost most of what i just wrote....just dont have the energy to do it again.....im off to bed in a snit.....
Diary Photos
---