lushblog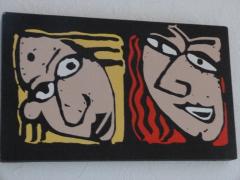 19th Dec 2016
My life is flashing in front of my eyes, and im not even drowning!
dont know about anyone else...but for me, this has been one of the shortest years in history. this time last year, i was getting ready for meeting binni and kim in las vegas, and having our freezy road trip...this year, christmas is almost upon us, i have gone up a social grouping box, and its only 8 weeks till i meet binni and kim again to do our hot as hell road trip down the great ocean road along the south coast of australia.
inbetween i have had such adventures....most notably watching geysers, eating horse and snow-mobiling in iceland with rose and bill, braving, yet again the worst roads in the world, and having such a laid back time with eli in haiti, going round the christmas markets in strasbourg with my oldest friend, jo, who i have known for 40 years next year, getting my global traveller while having the most expensive margaritas in the western hemisphere in miami and watching the planest coolest lesbians strut, (btw eli paid for the most expensive margaritas in the western hemisphere...but objected to the $15 service charge...and who can blame her...) and then....watching our fate being decided for us...both to pull out of the eu, and have the worlds most idiotic man being elected president! the only country that was in favour of trump being elected (well, apart from the us itself!) was north korea (and russia, if you count putin thinking that he can just do what ever he wants..and presumably he can!) the rest of us are aghast....derek...we know you didnt want trump....i stayed up all night watching it on skype with eli and mike...n carolina was the most populous swing state...when it went...we all went silent...fmd! the world is a very strange place right now...but...hell...we are all here...we are all fine and we are just the luckiest people in the world. we have seen the world in its pristine state, weve seen whales, turtles, rhinos, kangaroos, humming birds..and some of us have seen bears! none of us have kids...(well, bill does, apparently), and we are free. oh, and did i mention that my life is better for knowing each and every one of you! this has been such a horrible year for most people, and i realise its not exactly the war in syria, but losing every one of my staff bar 2, having to work stoopid hours and still being so fucking busy sometimes does my head in...its been a hard slog. but we've all got there.
binni is 60 tomorrow, and they are in some pacific paradise in new caledonia, only 2 hours from australia...lucksters. eli is thinking of applying for a job in virginia...but that will put a spanner in the works for our eclipse trip, so basically, she isnt allowed to go, whatever happens.
and me...well, i just thank my lucky stars that i met all of you people...
you are the most important thing in my life...
in the words of tiny tim..and with a firm cheek full of tongue....
GOD BLESS US EVERY ONE......
HAHAHAHAHA!!!!
Diary Photos
---