lushblog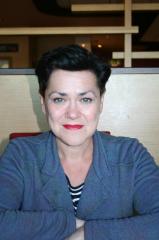 27th Jan 2017
Rose.
this is the photo we had on the order of service. it was taken by her oldest friend alison telfer who met rose on the very first day of school when they were both 5, and was taken last year at al's wedding. it is just such a lovely photo, and though i know rose would never agree, she looks almost luminously lovely.
the funeral was a total ordeal, and i just couldnt have got through it without my family, and especially eli, who held my hand the whole time. we didnt have the hearse coming to our house so we could follow it through town, thank god, as even meeting it at the crematorium gates was enough for me to crumple. the coffin just looked so wee...it still reduces me to tears to think of it.
but we made it through, bill spoke such a lovely speach, and our wee cousin laura too. (of course, laura is actually a 45 year old woman, but she will always be a wee scone to me), but it was heartbreaking. have to say the celebrant did a really great job, and everyone from the registrar to the lawyer has been supportive and thoughtful. but nothing can fill the huge absence i now have in my life, not even liza minelli singing cabaret, which we had as the last piece of music.
oh rose....i just miss you so much.
just wish you had been able to hold on just a wee bit longer, though i know it was so hard.
just really dont know what i am going to do without her.
Diary Photos
27th Jan 2017 No Title
No Description
---