lushblog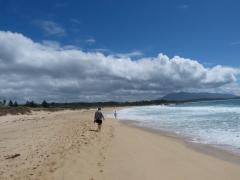 24th Feb 2017
Life is a rollercoaster,
once you are on and moving, you just have to ride it to the end. i have had such wonderful highs, and terrible lows on this trip, but it has brought me back to life, and i will never be able to thank binni and kim for making me get out of bed, and fucking do something, even if it is only painting a door, or amazingly, flying over the twelve apostles in a helecopter.
the highs have been about as halcyon as life gets, one fantasfically beautiful drive, 3 states, 3 lighthouses and too many beaches to count. we have seen emus, kangaroos, iguanas, more birds that you can imagine, and surprisingly, as they are very hard to spot high up in the gum trees, several koalas. we have swum in the southern ocean, seen the jail where ned kelly spent his final days, visited one of the last remaining telegraph stations in the world, climbed a lighthouse, driven through some totally beautiful eucalyptus forests, seen snow in the summer in australia crossing the aptly named snowy mountains' highest pass at 1800 metres in freezing fog, had tastings of beer, wine, cheese, honey, relish and jam. we stayed in a wooden cabin in the bush where there was...imagine..no internet access, and kim and i played ping pong while binni cooked the most huge ozzie steaks on the comunal bar-b-q. fucken magic.
on the other hand, and i know i will probably be able to see the funny side of this in the future, but for now it has done my head in.
on the way to the airport, an atm ate my debit card, so i had to fly off and leave it behind.
because qatar couldnt change my flight to when i wanted it, i just booked another on ethiad, and didnt really think much of it. however, on checking that my return was still available, i was told that as i counted as a no-show for my outward flight, the return was not valid. so i had to book another return. this was complicated by the fact that i had a credit card bill for roses funeral due, but didnt have my debit card to pay it, so i wasnt sure they would allow the charge if i was late paying my bill.
on top of this, i was in such a state before i left that i didnt have any money, forgot my insurance documents, and hadnt brought rainwear or warm clothing when we had 2 days of downpour and storms, the temperature had dropped 15 degrees overnight, and there was snow.
how we did laugh!!!!
but can i just thank all of you for making sure im ok. bill, eli and mike, just dont know what i would do without you. derek, thanks for your messages, and gareth thanks for emailing.
and bandk...just dont know what i would have done without this trip, our beach walks, the excitement of the road and the helecopter. i feel so safe in your house, and you have prevented me from becoming a smelly, drunken lump who barely leaves the house..undoubtedly what would have happened if i had stayed in my flat. (ok the drunken is still applicable, but you do encourage me to make cocktails!!!! ha!)
of course i am still terrified at the prospect of returning to work, but i will manage, and at least im not afraid to leave the house anymore.
today i have even been able to listen to music that rose and i loved and was part of our culture without evaporating into a blubbering mess.
im taking each day at a time...and not flying home till wednesday, back on thursday lunchtime....eli is flying over and we are meeting at the airport, and i am so looking forward to seeing bill...thank you all of you, just really couldnt manage without you. xxx
Diary Photos
---