lushblog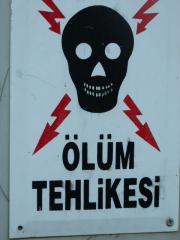 17th Nov 2017
OH, NO, YOU BETTER DIDNT!
so how much time do you have to listen to my pet hates right now...the things that drive me MAD! ok, so you have a sock drawer to sort out...you can do that later.....
1. ok....when did it become acceptable not to swich off you music when being served in a shop, or even remove your cans, but whisper to the staff to compensate, and keep asking them to reapeat the same question because you cant fucking hear them? im sorry, mate, perhaps if you turned off the music you might be able to hear me when i ask you, for the third time, if you want squirty cream on your caramel latte!!!
2. why is that after standing in a queue for 8 minutes, getting your order handed to you, coffee, bacon roll, and fudge donut....and then, and only then, do you get your purse/wallet out and then decide to offer the pointless change...5p on a sale of £2.95, which you look for for 2 minutes, and then decide....guess what...yes, just to pay on a card....and then just put your card onto the chip and pin, and pay for another persons shopping....thereby causing all kinds of hassle with refunds and those larks we know and love!
3. another thing i just love....people who just say...'i'll have a breakfast deal'. when you just stand there awaiting more information they just look baffled. hell, im good, but im not a fucking mind-reader!
4. people who are speaking on their phones, reach the front of the queue, and ask the server to wait a moment...is he calling an ambulance, trying to persuade his wife not to divorce him, or talking his best mate down off a ledge...is he fuck!!!!! he is talking banal shite with someone else, possibly even more boring than him, if that is possible. obviously the 25 people in the line behind him are oh-so-happy to wait until he finishes his pointless conversation...sorry to be sexist in this regard... but it is usuall men who do this...women can speak on the phone, order a coffee and flip their hair at the same time! but obviously are shite at parking a car...what can you do?
5. people walking head down doing some pointless shite on their phone...i feel like walking into them on purpose...but realise that this would stupid...they wouldnt even notice. or care.
6. flavoured coffee...vanilla, caramel, gingerbread muffin with clotted cream and sprinkles mocha-choca-latte. i like flavoured coffee when it tastes of what it is supposed to...yes...who'd a thought...just fucking COFFEE!!!! coffee that tastes of coffee...yikes!
7. anyone who uses the word 'like' more than once for no reason other than to be an asshole!
8. people who call mocha 'mowkaa'....there is no mow in mockery!
9. anyone who has bought an iwatch for their 15 year old son to buy his lunch!
10. getting a begging letter from heriots school, asking for tombola prizes so that they can send a bunch of 10 year olds on a rugby tour of japan. im just guessing...but as the fees cost £11.000 a year, one would have thought that perhaps either the parents, or the school itself could scrimp and save in order to fund this oh-so-worthy cause. im sure no 10 year old boy in edinburgh can exist without flying to the other side of the world to play sport that he could easily do at home, with the help of a few other morningside ruperts or jaspers. just saying....
11. enmasse joggers...hell, im just walking home from work, could you give me a fucking break! AND IF YOU DARE TO WEAR A HEADTORCH...YOU ARE THE WORK OF THE DEVIL!
12. mormons. what can i say...im the stony ground.
13. 'comedy films'. am i alone in finding no laughs, just pathetic losers doing shite we find creepy. will farrel....discuss!
ok...jeez,. i feel i bit better having got all that off my chest...tune in next week for another pile of bile.
Diary Photos
17th Nov 2017 No Title
No Description
---
17th Nov 2017 No Title
No Description
---