Another Idiot Abroad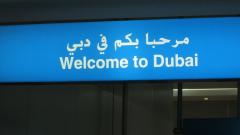 11th Dec 2013 - Australia
On the way home.......
Have just checked in at Sydney airport for the monster 14 hour leg of the trip home via Dubai. Should be boarding the six o'clock flight having arisen at 2am to get here.
ETA in London is around 4-30pm today, but unfortunately for me that is around 20 hours away.
Will need a holiday after that!
See you all soon.
Diary Photos
11th Dec 2013 DBX
No Description
---