My many short trips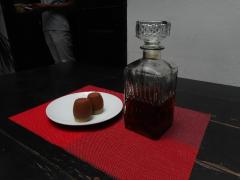 16th Jun 2018 - 17th Jun 2018 - Cape Verde
Mindelo, Santo Antão
June 2004. Ibiza. Probably the last time I pulled an all-nighter. I was 22 then and much more able to deal with a lack of sleep. June 2018, due to a stupidly early flight, I pulled another all-nighter. Kinda. Having spent the Friday at a wedding, I got home at 12.30 in the morning, changed, picked up my bag and headed up the station to get a train and night tube to Heathrow. I finally arrived at the airport at 3.15, followed half an hour later by Melissa, arriving off her National Express and off we went into Departures ready for our 6am Saturday morning flight, the first flight of the day from Heathrow T2. We flew to Lisbon, where we had a 45 min connection time, which meant we had to go straight to the new gate, where we got a disapproving look from the ground staff there for being one of the last people to board, until she realised we had only just landed.
Arrival in Cape Verde was completely painless apart from the airport having a lack of currency exchange facilities, not helpful when you the local currency is closed (meaning it can't be bought outside Cape Verde). Luckily, Euros are fairly widely accepted and so, with no banks open until Monday, we were able to pay. Unluckily, the official exchange rate of €1 = 110 CVE (Cape Verdean Escudos) is only really used by banks but all restaurants etc. charge you at €1 = 100 CVE meaning you lose out slightly.
A couple of hundred years ago, São Vicente was an important stop in the Atlantic. It was an important refuelling point for transatlantic ships, the fourth greatest in the world at one point, and the site for a submarine cable to allow telecommunications across the Atlantic. However, global changes such as the opening of the Suez Canal and technological advances around communications cables and ships being able to hold enough fuel for a journey eventually diminished São Vicente's standing in the world. Today, São Vicente holds barely any significance on a global scale, although with growth and an influx of money towards tourism there is hope for the island.
We got our first view of the island on the 15 minute drive from the airport to the capital Mindelo. The land was fairly sparse, with some hills but nothing in the way of settlements. It seemed very dry and dusty. Soon we arrived in the largest town on the island. This is where 70,000 of the islands 80,000 inhabitants live. As well as being São Vicente's capital, it is deemed its cultural capital and also the cultural capital of the whole of Cape Verde. It is also the place to head to if you want to a late night with live music. I couldn't even tell you the last time I pulled two all-nighters in a row and certainly wasn't about to start trying now! We opted for a more casual time.
We checked into the hotel and were given a welcome drink of ponche. Don't ask me what was in it, some kind of grogue but it tasted strong and burnt as it went down! We set out to explore this town, heading through the centre and down to the sea. There didn't seem to be much going on, so we went round to the port where we bought a ferry ticket for the next day. On the way back we stopped at a bar for drinks and some bruschetta, before stopping in a supermarket for more drinks and snacks – a large number of which were consumed on the hotel rooftop whilst watching one very keen guest go through quite an intense exercise regime. We decided to have an early dinner, so that we could have an early night and whilst walking to town found ourselves caught up in a drum procession of approximately 50 drummers. Quite a noise they managed to make. Our dinner restaurant was a seafood restaurant right on the water's edge, which had the most amazing chocolate mousse for dessert, which we ended up craving the entire rest of the trip!
There are a number of ferry services between the islands in Cape Verde but the only reliable ones are those to the islands with no airport. Due to strong cross winds, Santo Antão is one of those islands and the only way to get there is a 1 hour ferry from Mindelo. There are four ferries each day, two in the morning and two in the afternoon. We had opted for the second ferry, at 8am, which meant a 6.30 start and a breakfast bag from the hotel rather than an actual sit down breakfast. We had planned to eat it on the boat, but when the crew started handing out sick bags before we'd even cast off, and when we saw the locals taking these bags, we decided breakfast could wait until we were on terra firma! The crossing can get rough as we are crossing the Atlantic Ocean but thankfully no sick bags were used that morning. The hour crossing was followed by a full half hour trying to reverse park the boat into the port at Santo Antão. In, out, line up slightly different, try again. Now, I'm no sailing expert but I would have expected the captain to moor the ship far quicker than that.
Santo Antão is the second largest of the Cape Verde islands and also the second highest, although it only has a population of 50,000. It is known as the "trekking island". If you want to walk, go to Santo Antão. It has mountains and ribeiras (valleys), it is green and lush in the centre but brown and dusty on the edges. It has villages that are only accessible by walking, cut off from roads and hanging precariously from cliff edges. Its highest points in the centre allow you to see all the way down to the coast and over to São Vicente.
We had arrived at Porto Novo on the south-east side of the island and were staying in Ponta do Sol at the northernmost tip. We had two options from the port – expensive taxi or much cheaper aluguer. This is a small minibus that travels on a fixed route but is collectivo style, so it's not just you in it. We opted for the collectivo, although it ended up with just the two of us and one other person. The road took us around the coast where we could see more of this crazy landscape. The road alternated between the top of cliffs to adjacent to beaches, often carved between two high rock faces, showing large amounts of erosion, sometimes with small piles of rocks next to the road where rock falls have occurred.
By the time we reached Ponta do Sol 60 mins later, we were the only people in our aluguer, so our driver dropped us at the front door of the hotel, rather than at the aluguer stop. Here we were finally able to eat our breakfast! We took a walk around this very small town – town hall, church, supermarket, bank and that was about it. We stopped at the supermarket in order to get supplies for our trekking over the next two days, before heading back to the hotel for a siesta. Although, the town is the northernmost point of the island, it is on a peninsula and our hotel was on the western side of the town. This meant that when we decided to eat dinner in a restaurant just a couple of doors along the road from our hotel, we were overlooking the sea and had a perfect sunset view. The restaurant also had live music which made for a rather lovely, relaxing evening ahead of our much more active day tomorrow.
Diary Photos
---
---
---
---
---
---
---
---
---
---
---
---
17th Jun 2018 Mindelo Fort
---
17th Jun 2018 Mindelo
Boat between São Vicente and Santo Antão
---
---
---
---
---
---
---
---
---
---
17th Jun 2018 Coastal Road
---
17th Jun 2018 Ponta do Sol
---
17th Jun 2018 Ponta do Sol
---
17th Jun 2018 Ponta do Sol
---
17th Jun 2018 Ponta do Sol
---
17th Jun 2018 Ponta do Sol
---
17th Jun 2018 Ponta do Sol
---
17th Jun 2018 Ponta do Sol
---
17th Jun 2018 Ponta do Sol
Diary Movies
---