Travelling Harfields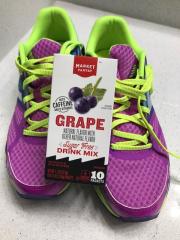 2nd Oct 2017
1. Only 8 pairs of shoes - Oct '17 Road Trip
Dear Blog
I have missed you, its been many months since my last confession… update.
Today we took to the road for 3 weeks, its been a trip that has taken many months to plan, and over 2 days to pack the van! With 3 different types of shows and lectures to perform on this trip, the van is packed to the gunnels for you nautical types. However, I have only taken 8 pairs of shoes.
We left Detroit (ok Troy, but The D sounds cooler!) at noon and our first stop was Ann Arbor… only an hour away but a wonderful place to stop and have lunch with our favourite daughter. 3rd year at University of Michigan and Felicity is juggling studying, the gym, church, clubs, planning for the future and a rather full social life (not all in that order) she also had time for lunch with us parents too! A quick visit to No Thai – a bit of a fav with us. We had our first meal there over 4 years ago when Oliver was a freshman… oh how time flees. (I like that better than flys)
Let us not digress so early on in the road trip Sarah.
On the road again and this time to the town of Peru… Illinois. The end of a day on a road trip for Keith and I, when we don't have a destination, results in me driving and Keith finding a hotel and negotiating on line. Using the app 'hot wire' or direct with the hotel he works on an excellent rate. And that's why we ended up in Peru.
Parked right next to the hotel and there was a handy dandy Target – for my English friends, this is like a MASSSSSSSSIVE M&S. We were on the hunt for powdered grape juice… don't ask, I'm married to a magician and he had a new idea in mind. The isles were packed with everything Halloween. Over 150 designs of Halloween cards. Who sends Halloween cards?? And Halloween costumes for your…………….. DOG.
Plus a rather pleasant wine selection and a choice of microwave lasagna. Yes we know how to eat right when on the road, and since we couldn't see a restaurant near our hotel it all seemed a bit of a giggle. And the appropriate shoes for a night in a hotel with a microwave dinner…………………………
Diary Photos
2nd Oct 2017 Only 8 pairs of shoes
Appropriate footwear for a microwave lasagna in Peru... Illinois
---