Travelling Harfields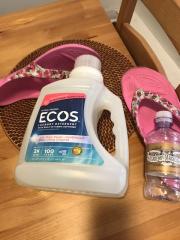 19th Oct 2017
6. Only 4 pairs of shoes left - Flipflops - must be California
Dear Blog
The 4th pair of shoes for this 4 week tour is of course THE FLIPFLOP.
And why would I be wearing these? Because we have reached California baby…(said with my best British accent)
I wrote about the 'driving shoes' in the last update. We left sacremento where Keith did a lecture and went on to San Francisco to see the truly amazing Jay Alexander in a wonderful venue, a must if you are in the Bay Area (I know all the lingo). On to the tiny tiny California Magic Club, a tiny gem of a dinner theatre in Martinez. A couple of nights performing there and eating good food and then back to the hills.
Honestly my constitution is a little confused as we go from temperatures of 56 degrees f to 99 degrees f and elevations of 450ft to 9000ft.
Next stop was Lake Taho with the one, the only CHIPPER LOWELL. Oh how we giggled - not easy to make another comic laugh but Chipper did it! And the scenery - well lets just say Taho is beating the Rockies on my top fav mountain range....just like South Dakota is my fav Dakota (see previous blog posts on The Heads).
So now in LA and still wearing the flip flops drinking lots of water and washing clothes after 3 weeks on the road - just trying to explain my random pic.
And now The Magic Castle
Diary Photos
19th Oct 2017 Flipflops, washing and water
3 weeks on the road and its California flipflop weather
---