Chris & Laurie - Moonraker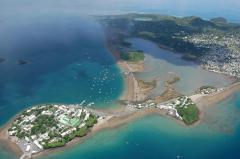 21st Oct 2017 - 27th Oct 2017




Arrived in Mayotte



Our final stop before South Africa. The French Island of Mayotte is a mountainous Island surrounded by a ring of coral reef. We will be here for about a week waiting for the right weather to get down the Mozambique Channel.



Diary Photos
21st Oct 2017 Mayotte
No Description
---