Chris & Laurie - Moonraker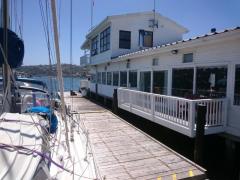 30th Nov 2017 - 5th Dec 2017




Arrived in Knysna



Well, we managed to negotiate the heads at the entrance to Knysna and what but beautiful lagoon. We have slot on the jetty right next to the yacht club, so no walking to the bar!!



Diary Photos
---