Chris & Laurie - Moonraker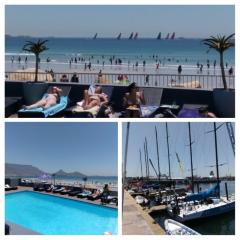 6th Dec 2017 - 15th Jan 2018




In Cape Town in time to see the Volvo Ocean race boats



We have arrived safely in Cape Town but not without incident and significant damage caused by a huge rogue breaking wave. At least we are in the right place to get things back in order. The Volvo Ocean race is in Cape Town at the moment, so we have some good in port racing to watch.



Diary Photos
---