Chris & Laurie - Moonraker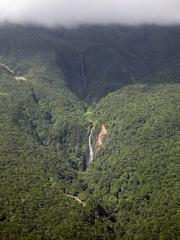 6th Apr 2018




Arrived in Guadaloupe



We have moved further north to Guadaloupe. Hope to stay here for the next 5 days before a move to Antiqua to see Lorna and George. Managed to meet up with Charlie Forming and his American friend Alex who is on holiday. They came over to the boat for a day sail out to pigeon island for lunch.



Diary Photos
6th Apr 2018 A45F762F A196 46CE 9697 88D7588EE8D5
No Description
---
6th Apr 2018 B206D1F8 654A 4752 87CA 908C8EBDA609
No Description
---