Our Grey Nomad Adventures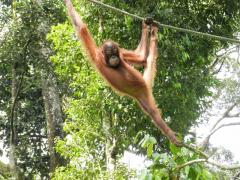 16th May 2017
Borneo...wonderfully wild !
What a time we had in Borneo !
The pics fill you in. We got so close to wild animals, amazing flowers....
The group we travelled with were so nice too.
We drove across the state of Sabah really and saw everything including trips on old steam trains, dips in thermal pools, magestic mountain scenery, safari cruises along a wild river...
It was great.
We are leaving tomorrow to start the trek to Cape York in FunUp.
Will keep you posted !
Diary Photos
---