There and Back again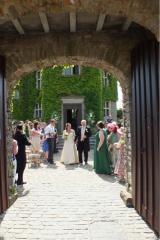 13th Jul 2013 - Kilimanjaro




Wedding Day



Clevedon Castle : The wedding of Paul Knight to Georgina Ross. ... get yer wellies on we are off travelling. This was followed by a honeymoon that took in planes, trains, bikes and boats. Starting with a boat trip from Southampton to Hamburg.



Diary Photos
---