On On Home around Australia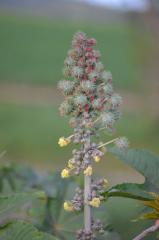 24th Jun 2017 - 30th Jun 2017
Week 414 - Townsville
Burdekin Creek Farm Stay proved to be a great venue for catching up with friends and fellow travellers and on our last night, the farmer put on a camp oven meal for 40 people. The quality of the meat and vegetables were first class, restaurant style.
Reluctantly we drifted out of the camp on Wednesday morning heading to the metropolis of Townsville and the Dam Fine Rally. I willingly put my hand up to park almost 300 vehicles and it is alarming to see how some of them cannot reverse, drive forward and park. It is a good job I had my yellow vest on.
The Dam Fine Rally is a great catch up with the Tropical Coast Wanderers and we have about 40 Highway Wanderer vehicles in tow. So the fun at the DFR is only just beginning.
Jo has been knitting away making dresses and wallets for the market stall on Saturday. She makes the dresses for fun and there is very little profit, if any, in the garments. She has also been doing some alterations/mending but I have managed to keep myself busy cleaning and polishing the motorhome and doing little jobs that are necessary around the bus.
So to finish this week's blog, the weather is slightly overcast and many people are having problems with their solar and batteries. But I seem to have the balance right in our bus and all the monitors are feeding good numbers.
Sometimes we have to kick ourselves as we travel around this magnificent country and meet like minded people and this week will certainly be a people week.
Diary Photos
24th Jun 2017 Pretty Thistle
We are in thistle, prickle and stinger nettle country - ask Rusti!
---
25th Jun 2017 Our camp spot on Burdekin Creek
No Description
---
26th Jun 2017 Sugar Cane Farm
The peaceful sugar cane farm
---
27th Jun 2017 Big Rig
Our motorhome is classed as a big rig, which makes finding camp spots difficult
---
29th Jun 2017 Rock Wallaby
This is a lovely Rock Wallaby, which flavour I don't know.
---