On On Home around Australia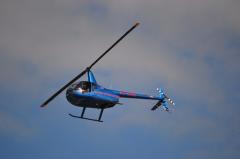 7th Jul 2017 - 14th Jul 2017
Week 416 - Tully
Our week started off at 250 miles an hour. A gratuitous ticket gave me entrance to the V8's motor racing at Townsville. It was the first time I have ever been at a race track close up. The noise, the smell and the excitement of the rev heads was enthralling. The atmosphere in the pits was underage glamour girls that flaunted around the stacks of racing tyres. The money the owners pump into this sport is huge. The trucks are enormous and the cars are in magnificent racing condition. The engines were spotless. However, after 20 or so laps, it was difficult to fathom out who was in front or who was behind, so thank god for the technology of huge TV screens and the commentary from an excited motorhead junkie.
With the Dam Fine Rally packed up and gone, we spent a quiet night behind the RSL club before moving onto a steamy Ingham. We caught up with a few more motohoming friends there and witnessed the thrashing of NSW by the mighty Queenslanders.
We pushed on further north, only getting as far as Tully. A picturesque sugar mill town, nestled up against the ever increasing rainforest. There, we took stock and managed to unwind from the previous couple of weeks' hectic activity.
We coffeed and tea'd at Wongaling Beach and had lunch with Lesley and Bill at Mission Beach.
Diary Photos
9th Jul 2017 Robinson R44 II
This helicopter was flown into Townsville from Ingham to do the aerial shots of the V8 racing.
---
9th Jul 2017 Whoosh
The V8's roared past at a maximum speed of 250 kmh. The noise was deafening.
---
9th Jul 2017 DT calls home
This guy was in charge of television communications at the Townsville V8's.
---
11th Jul 2017 Dump point with a view
Picturesque Hervey Range overshadows this dump point.
---
11th Jul 2017 Ingham
A quick stopover at the Koch's at Ingham on our way north.
---