On On Home around Australia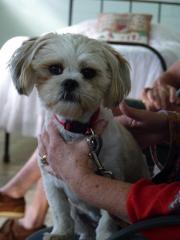 19th Aug 2017 - 25th Aug 2017
Week 422 - Mt Morgan
After our epic trip from Bowen to Rockhampton we found time to relax with Jo's family. Uncle Brian was preparing for a couple of days in hospital and we were happy to spend some time maintaining our bus.
We ran with Rockhampton hash, who were down to nine runners, including us which is sad to see a hash club struggle after being so successful in the past years. Rockhampton is now run by the old guard and encouraging new members all the time. We have run with them many many times now.
Tuesday, was a short hop to Mount Morgan, just 48 kms, which I did in my sleep, as it were. Vicki is another cancer patient but is responding well to treatment and many of our motorhoming friends will know her. She is a strong lady and has a healthy outlook on life and of course, we wish her well.
From Vicki's at Mount Morgan we travelled to our other local town of Monto where we are camped at Reg and Di Kerle's place near Abercorn.
So this week has been a people week and not much to report on adventuring, scenery and expeditions.
Diary Photos
19th Aug 2017 Rusty the dog
---
19th Aug 2017 Customs House, Rockhampton
Burnt down in 1862 and rebuilt in 1901
---
19th Aug 2017 Dotty
The reunion with Dot and George at Bowen
---
21st Aug 2017 The waiting room
Jo's family gather to visit Uncle Brian
---
24th Aug 2017 The hospital crew
Chrissy, Jo, Vicki and Tracey
---