Off again !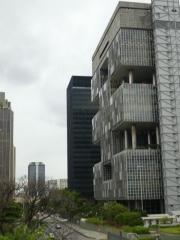 7th Mar 2018 - 13th Mar 2018
Rio de Janeiro
Last but not least, six nights in Rio de Janeiro and it doesn't disappoint.
It is indeed nestled in a fabulous location with numerous sweeping bays, long clean fine-sandy beaches with promenades and cycle lanes.
Most striking has to be the backdrop of green mountains (Rio having the largest URBAN rainforest in the world ) and the fabulous monolithic granite and quartz mountains that rise straight out of the waters edge.
Of course you cannot miss and have to visit Christ the Redeemer and take the cable cars in two stages up Sugar Loaf mountain. Looking up at them you wonder that anyone can actually get up there.
The name 'sugarloaf'was coined in the 16th century by the Portuguese during the heyday of sugar cane trade in Brazil. According to historian Vieira Fazenda, blocks of sugar were placed in conical mounds made of clay to be transported on ships. The shape given by these molds was similar to the peak.
Christ the Redeemer stands 30m/98ft tall, 125ft with pedestal and the arm span is 92 ft. Designed by a French sculpture and completed in 1931.
Sugar Loaf mountain is a mere 560 million years old sitting on a peninsula at the mouth of Guanabara Bay, rising up 1299 ft. You take two cable cars to reach the summit.
The 360 degree views from both are splendid. The day we chose was very hot and sunny reaching 33 degrees at one point, the rest of the time it averaged 27 but didn't feel that hot. We did have one day of rain, warm it was.
We were very lucky throughout this trip weather wise as we hit the rainy season in many places and yet managed to miss most of it. When we needed a clear sky we got it for the views.
We were apprehensive about Rio with its crime reputation and we'd had enough warnings. Ventured out the first day, no watch on, no jewellery, little money and card hidden in zipped areas, me clutching my camera. Body belts have been known to be snatched on armed demand.
After that we took care but weren't paranoid, in fact we felt very safe and relaxed.
Our hotel was two blocks back from Ipanema Beach close to metro, buses and of course plenty of cafes and restaurants, our favourite was a Mexican. We took the bus to Copacabana Beach which is bigger and livelier but again a safe beach to spend the day. It was closer than we realised so enjoyed walking from one back to the other.
It was a change to enjoy time just sat on the beach people and wave watching. There was a constant stream of vendors with drinks and sunglasses and bikinis even portable bbq's to cook up some prawns. I have to say they were not one bit persistent or a nuisance and took a 'no thanks' or wave of the hand very politely often with a smile, moving on quickly.
It has lots of high rise buildings but we saw little in the way of old interesting colonial places. Maybe we missed the cultural bit but I think Rio is more about its natural beauty and perhaps nightlife. We gave that a miss. We enjoyed lovely evening stroll along Ipanema prom still lovely and warm late into the night. The whole stretch of beach is floodlit allowing volleyball, keep-fit groups etc doing their thing.
So our trip is over, we have really LOVED it and felt extremely lucky to have seen such wonders.
Thanks for our messages, sorry some of you have had trouble posting messages but this blog site has become quite temperamental.
See you soon xx
Diary Photos
---