ScouseLeeM on Tour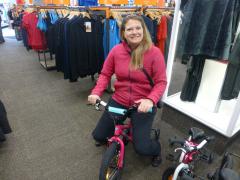 2nd Feb 2017 - 6th Feb 2017
New Zealand Chapter 3: South Island pt II
..so the conclusion of the epic trilogy. Leaving the thrills and spills of Queenstown behind, a long trip to cover the rather short (as the crow flies) distance to Milford Sound.
Stopping in Te Anau for lunch, we stopped in a slightly 'specialist' souvenir shop stocking possum nipple and willy warmers...as NZ is overrun with the little sods, and the population actively encouraged to run them over, they need to find some use for them...
Further stops in Eglington Flat/Valley, Mirror Lakes, Knobs Flat (really), Key Summit, Monkey Creek, the Homer Tunnel, and the Chasm followed before joining the Milford Mariner, our boat for the overnight cruise. Tender boat cruising, seal watching, getting very wet under enormous waterfalls, plus a slideshow and talk about the area from our Nature Guide, Blair. Finally a late night seal visitor joined us on the back of the boat, and we spent the night moored in Harrisons Cove. Early morning we sailed out to the Tasman Sea, then back through more spectacular views of cliffs, waterfalls and seal colonies. We wound our way around the shores of Lake Wakatipu and the Kawarau Gorge, followed by the wine regions of Gibbston Valley and Bannockburn and some giant fruit in the town of Cromwell. After climbing over the final mountain pass of our trip, the Lindis Pass, and stopping in Omarama for a quick break we finally arrived in Twizel for the night, and a gob smackingly good meal in the local eatery.

Next up a trip to Mount Cook - amazing views from the ground, but again no heli hikes due to weather up top. Instead, we made our way to a 3D movie on/around the glacier, making me even more determined to find a heli hike somewhere else in future. Some fantastic views around deep blue Lake Pukaki and the Church of the Good Shepherd, and we reach our final destination, Christchurch.
A quick tour of the city is enlightening, while also shocking and a touch depressing. The effects of the big quake 6 years ago are very evident, and never has a big city felt quite like such a ghost town, even on a Saturday evening. Memorials to the dead are a sobering finish to our final evening as a full crazy gang, but it is nice to at least make a small contribution to the regeneration of this city.
A farewell dinner, and then breakfast, sees the group sadly begin to split and take flights around the globe. Some of us take a city tour via tram and a few of us take the cable car for a final panoramic view of the area, before a chance to chill in 29 degree C sunshine. The final 6 in our happy band convene in Christchurch's finest steakhouse, Bloody Marys, that evening - a bit of a splurge but well worth it if you are in the area. And with that, it's game over for me, an early morning departure to Singapore means the group will be down to just 3, trying to make the most of what Christchurch has to offer.
Desperately sad to leave so soon - a few more days in Queenstown and Franz Josef to get onto that glacier would have been nice, and the Kaikoura dolphin experience would have been a nice addition. But all in all well deserving of my excessive 19 year wait.
The group we had was the cherry on top of the icing on top of the cake, maybe some/all of us will manage to meet up in other exotic locations around the globe. In the mean time, fond (and not so fond) memories of 3 straight music quiz victories, crazy golf supremacy, decidedly foul Scottish odours and bulldozer snoring, orange choc chip ice cream (a cultural immersion well worth the trip alone!), plus a street luge injured leg that may possibly require amputation, will linger..
Journey's end..for now.
Death Valley/Yosemite/Alamo/St Louis and Manatee swmming in Florida - you're next.
Diary Photos
---