ScouseLeeM on Tour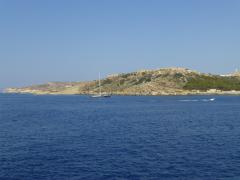 25th Aug 2017 - 28th Aug 2017
Malta & Gozo
Combining a few photos here with a previous trip to Malta I never uploaded... A few days visiting friends and a chance to get some sunshine, before picking up the next instalment of my bucket list back in the good ol' US of A.
On this ocassion, took the opportunity to head back to Gozo, spending time visiting the ancient Ggantija temples, the biggest freestanding stone structure in the world, a liitle swimming in Xlendi Bay, and a trip to Gozo's own blue grotto cave, plus a little time at the Citadel in San Lawrenz. All rather pleasant, apart from feeling like I was being roasted alive in the 37 degree heat, with no sign of the slightest breeze anywhere.
Have combined some old and new photos here from the island of Malta - including a trip to the Blue Grotto caves on the South of the island, the fishing village of Marsaxlokk (which I recall included a marvellous tuna steak lunch), and various sights around Valletta. Also a sighting from a speedboat tour of the Azure window - which no longer exists following strong storms in 2017, causing it to crumble and fall into the sea...
Still seems a relatively cheap place to visit, with a lot of miltary and prehistoric history, and some scorchingly hot weather. And better than work...
Diary Photos
---
26th Aug 2017 Ggantija Temples
Ggantija Temples
---
26th Aug 2017 Ancient carvings
Ancient carvings
---
26th Aug 2017 Gozo church
Gozo church
---
26th Aug 2017 Ggantija Temples
Ggantija Temples
---
26th Aug 2017 No Title
No Description
---
26th Aug 2017 Xlendi Bay
No Description
---
26th Aug 2017 Gozo grotto
Gozo grotto
---
26th Aug 2017 No Title
No Description
---
26th Aug 2017 Citadel view
Citadel view
---
26th Aug 2017 Azure window
Azure window
---
27th Aug 2017 Valletta city gate
Valletta city gate
---
27th Aug 2017 Blue grotto
Blue grotto
---
27th Aug 2017 No Title
No Description
---
27th Aug 2017 Blue grotto
Blue grotto
---
27th Aug 2017 No Title
No Description
---
27th Aug 2017 Blue window
Blue window
---
27th Aug 2017 No Title
No Description
---
27th Aug 2017 Marsaxlokk harbour
Marsaxlokk harbour
---
27th Aug 2017 No Title
No Description
---
27th Aug 2017 No Title
No Description
---
27th Aug 2017 No Title
No Description
---
27th Aug 2017 No Title
No Description
---
28th Aug 2017 No Title
No Description
---
28th Aug 2017 Valletta cannon firing
Valletta cannon firing
---