Long Distance Information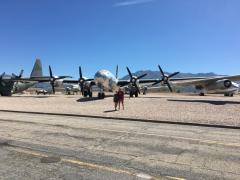 12th Jun 2018
Out of Utah and into Idaho
We had great fun visiting the Frontier Homestead. We got to try on a few costumes and sit in a stagecoach. Seeing all the exhibits, including the log cabins and workshops outside, made us realise just how hard life must have been for the early settlers.
The drive to Salt Lake City was long and we had a couple of stops along the way. We pulled into SLC at 7pm, and took one look at our accommodation and realised we'd made a mistake, but it was too late and we were too tired to go anywhere else. Ok, so it was called Econolodge, so we weren't expecting luxury, but the room wasn't ready, the door stuck, the loo seat was in bad repair and there was a crack in the washbasin. The immediate area surrounding the motel was full of the dregs of society which was more than a bit unsettling. The next morning there was a power cut. Apart from that it was alright 🤨
This made us want to leave SLC asap, which we did, without visiting the city centre, but I'm not exactly heartbroken about that. About 20 miles north lies Ogden, where we chanced to find Hill Military Air Museum. As Mike loves all things to do with planes, we spent a good couple of hours looking round. This cheered him up no end and he was thrilled to see certain craft up close and personal. I have the same problem with planes as I do with cars - they all look very similar to me 😶
After we left Ogden Mike drove all the way north through the rest of Utah and here to Ashton Idaho. That was some stretch. The countryside has changed. Mountains are ever present in the distance but it's a lot greener here. Yellowstone Park is on the agenda tomorrow- very exciting.
Diary Photos
12th Jun 2018 63D32278 232F 45EC 85F2 2A044CCA79B3
No Description
---
12th Jun 2018 2882ED6D CCA5 4390 B0B8 40F0006CCE78
No Description
---